TD Bank Constructs First Net-Zero Bank in U.S.
TD Bank, already one of the only major U.S. banks to offer banking seven days a week, now has plans to open the first net-zero branch location in the United States.
The bank has already begun construction on the branch, which will be located in Ft. Lauderdale, Fla., and is expected to open it to the public this coming May.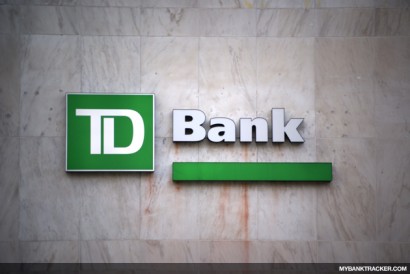 "The nation's first net-zero energy bank is a continuation of TD Bank's ongoing efforts to reduce our environmental footprint," said the bank's Real Estate Green Strategy Officer Jacquelynn Henke in a statement. "In 2010 we became the largest U.S.-based bank to be carbon neutral by building LEED-certified stores and offices, and making continuous significant investments in renewable energy. With our new net-zero energy store, we are taking another step to become as green as our logo."
According to the U.S. Department of Energy, a net-zero energy building is one that produces and exports at least as much renewable energy as it uses in one year using energy efficient technologies. Through the Office of Energy Efficiency and Renewable Energy, the DOE launched its NetZero Energy Commercial Building Initiative in 2008 in an attempt "to achieve marketable net-zero energy commercial buildings (NZEBs) by 2025."
TD Bank's branch location will require approximately 97,000 kilowatt-hours (kWh) of electricity per year to operate and produce at least 100,000 kWh a year on site, according to the bank's statement. The bank was also the largest U.S. bank to become carbon neutral by building LEED-certified stores and offices.
Ask a Question