Bank of America to Pay $410M for Overdraft Suit
Bank of America® will pay certain Florida customers $410 million as part of a deal settling a class-action lawsuit accusing it and dozens of other bank of charging exorbitant overdraft fees.
The bank released no official statement on the matter as of Sunday, though its spokeswoman Anne Pace told MyBankTracker.com that the the bank had already addressed many customer concerns when it eliminated overdraft fees for debit and credit card transactions.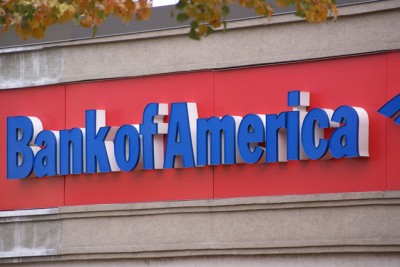 Currently, customers with Bank of America® checking accounts cannot be charged an overdraft fee for point-of-sale debit card transaction if there isn't enough funds in their account, explained Pace.
The bank also no longer charges overdraft fees if there are changes in the order purchases are posted to an individual's account. Meaning customers won't incur overdraft fees on small dollar debit card transactions, said Pace. The company also drastically reduced the number of times a customer can be charged an overdraft fee to four per day, down from ten.
Finally, Pace said that Bank of America® revamped its policies on deposits so that customers would have quicker access to their funds by extending its deposit cut-off times to 8pm and reducing the amount and length of deposit holds.
Bank of America®'s settlement, filed with the Miami district court on Jan. 27, will effectively eliminate Bank of America® from a lawsuit accusing it and dozens of other banks of deceptively charging customers overdraft fees, according to Bloomberg News.
"We are pleased to reach a fair resolution to this matter," said Pace.
Overdraft rules made by the Federal Reserve that kicked in last August barred banks from automatically enrolling customers who open checking accounts into overdraft protection programs. The basis for the new rule was the elimination of the now well-known $38 cup of coffee scenario, by which a customers with insufficient funds in their checking account is charged $35 on a $3 cup of coffee.
READ: Overdraft Opt-In Rules Officially Begin
ALSO CHECK OUT: New Bank of America® Checking Fees & Checking Accounts for 2011
Ask a Question