BillGuard: Alerting Users of Hidden Fees and Unwanted Charges
In today's credit card heavy economy, it is almost unheard of to have a card without built in fraud protection because our security is in the credit card companies' best interest. But who is protecting us from the credit card companies?
BillGuard Rallies All the Watchdogs
Hidden fees and billing errors have long been a thorn in the side of the honest, hard-working consumer. While we thank our credit card companies for protecting us from others, we tear our hair out when we suddenly see large, unrecognized charges coming from them. Consider financial startup BillGuard as your own personal neighborhood watch. Except this neighborhood is virtual and utilizes the entire credit card-using world. BillGuard has just raised $3 million in angel investment to alert users of unwanted charges such as hidden fees, billing errors, and scams in addition to fraud on credit card bills.
Read: Three ways to Protect Your Checking Account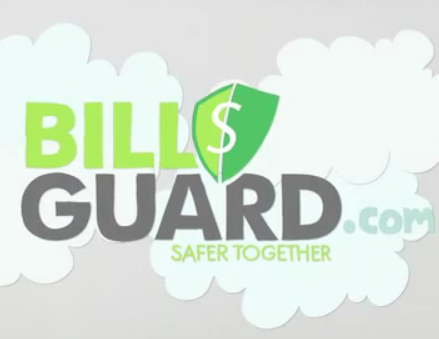 They call their service "collective vigilance." Just like aggregating crowdsourced spam detection, BillGuard alerts you when a charge on your bill is flagged by anyone else on theirs.They will also take into account their own analysis and monitor the web for any complaints about credit card scams. With the power of numbers, BillGaurd plans on creating a more vigilant public utilizing transaction data that will empower consumers to easily understand, discuss and flag charges. BillGuard also analyzes millions of transactions from banks and scours the web for complaints.
How it works
All you have to do is register your cards at BillGuard.com. BillGuard thenscans your card activity daily and emails you when your attention is required and even helps you get your money back when needed.While many credit card companies have fraud protection services, it's up to the consumer to be vigilant about any billing errors or hidden fees on credit card bills. The real thing to focus on here is if BillGuard ends up building a large user base, its crowdsourced information could be particularly useful in stopping common hidden fees and possibly putting an end to most billing errors and scams.
Watch the BillGuard Trailer
Ask a Question