Government to Sell Warrants in Wintrust Financial Corp.
Wintrust Financial Corp. has inched closer to exiting the government-run Troubled Asset Relief Program (TARP) just days after the bank purchased failed Community First Bank in an government-assisted transaction.
The U.S. Treasury Department announced in a statement early on Monday that it had plans to sell off more than 1.6 million of the Lake Forest, Ill.-based bank's common stock warrants in a secondary public offering. Bidders can make offers of no less than $13.50 per warrant.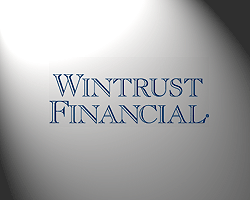 Northbrook Bank, a subsidiary of Wintrust Financial, purchased $51.1 million in total assets and $49.5 million in total deposits from failed Chicago-based Community First Bank this past Friday in an FDIC-led sale. The failure of Community First is the first bank failure for the state of Illinois for 2011.
READ: American Trust Bank, Two Other Banks Fail This Year
"We look forward to serving Community First Bank customers with our model of community banking and high levels of customer service." said Wintrust's CEO and president Edward J. Wehmer in a statement. "While this transaction is relatively small it does help Wintrust in achieving its goal of expanding further into the city of Chicago and the transaction is not expected to have a material effect on Wintrust's 2011 earnings per share."
In addition to Northbrook, Wintrust controls eight other Illinois-chartered banks, one Wisconsin-charted bank and five nationally-chartered banks, according to its website. It had just under $14 million in assets and $10.8 million in deposits as of the end of the year.
The recent sale Fifth Third Bank's preferred stock warrants, which netted the U.S. Treasury $3.4 billion, placed the government in a position of breaking even on its TARP investment, the Treasury recently announced earlier this month. The same day the bank sold its shares in Fifth Third, it announced that it was selling off 2.9 million common stock warrants Boston Private Financial Holdings Inc. The sale of those warrants netted the U.S. government $6.2 million.
ALSO READ: Fifth Third Bank TARP Repayment of $3.4 Billion Brings Treasury Closer to Goal
Ask a Question