Indus American Bank: Special CD and IRA CD Rates – New York, New Jersey
Indus American Bank is a small local bank with branches in New York and New Jersey that is currently offering special CD and IRA CD rates. It's yield on the 24-Month CD and IRA CD is most attractive.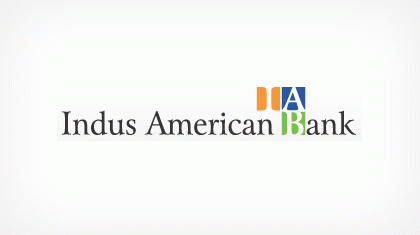 Smaller local banks have been known to offer better CD rates and Indus American Bank is one of them. Their special CD offers range from terms of one month to five years and they can be opened as a regular deposit account or in an IRA.
Of the special CD rates offered by Indus American Bank, the most competitive are:
18-Month CD at 1.50% APY
24-Month CD at 1.75% APY
36-Month CD at 2.00% APY
48-Month CD at 2.25% APY
The minimum opening deposit for all of the CD products offered by Indus American Bank is $2,000. The early withdrawal penalty is 6 months of interest. The CD rates stated above are also available as IRA CDs under the same requirements and terms.
Accounts at Indus American Bank are available only to New Jersey and New York Residents and you must visit one of the local branches to apply.
Comparing CD Rates
The most enticing offer from Indus American Bank is the 24-Month CD paying 1.75% APY. It beats the national 2-year CD rate average at 1.03% APY and also trumps the leading 2-year CD rate from Bank of Internet by 0.15% APY.
Take a look at how the highest CD rates from Indus American Bank compare to the leaders on MyBankTracker.com:
| CD Term | Bank | APY (as of 2/3/11) | Minimum opening deposit | Offer link |
| --- | --- | --- | --- | --- |
| 18 months | Aurora Bank | 1.41% | $5,000 | View offer |
| 24 months | Bank of Internet | 1.60% | $1,000 | View offer |
| 36 months | OneWest Bank | 2.00% | $5,000 | View offer |
| 48 months | EverBank | 2.25% | $1,500 | View offer |
If you would like to find and compare other CD products, visit the CD rates and IRA CD rates pages.
Ask a Question