Allstate To Sell $1.1B of Deposits to Discover
Allstate Corp. will withdraw from the consumer banking business after announcing its intent to sell off more than $1 billion in deposits to Discover Financial Services–a move it insurance provider attributes to tighter federal regulations.
Both companies announced news of the deal in statements released yesterday morning. Through the transaction, which is expected to close by mid-year, Discover Financial, through its direct bank, will now provide banking services to Allstate's customers and effectively allow Allstate—the largest publicly-traded property and casualty insurance provider in the United States—to exit the banking business.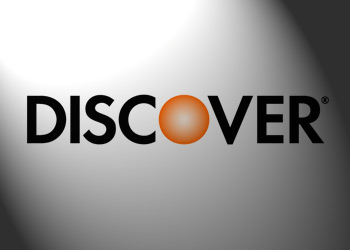 "Allstate Financial has refocused on insurance, retirement and investment products" said Allstate's president and chief executive Matthew Winter in a statement. "That, combined with the changing regulatory environment, led us to the determination that operating Allstate Bank is no longer core to our long-term strategy."
Allstate had $1.1 billion in deposits as of the end of the third quarter of 2010.
Discover Bank, a direct bank and payment services company that had $34.6 billion in deposits as of Sept. 30, will now provide personal savings accounts, money market accounts and CD products to its new customers through the deal. The bank's deposits are currently insured by the FDIC up to $250,000.
The transaction will not affect customers that have non-banking products with Allstate, the insurance provider"s statement indicated. Its banking customers can expect to receive many of the same banking products they had through Allstate with Discover, and will receive further more information related to the agreement throughout the coming months.
Allstate spokeswoman Maryellen Thielen said the deal wouldn't have much of an impact on Allstate customers, though there are number of account products and services that won't transfer over, such as the 30-day CDs Allstate currently offers.
Discover spokeswoman Laura Gingiss couldn't immediately be reached for comment.
News of the transaction came just one day after Discover Financial announced that, through Banco Popular de Puerto Rico, it would extend acceptance of its cards throughout Puerto Rico. Banco Popular is Puerto Rico's largest commercial bank with $31 billion in assets, and has 187 branches, more than 605 ATMs and 27,162 point of sale terminals in the U.S. territory.
A representative for both Discover Financial and Allstate couldn't immediately be reached for comment.
Dodd-Frank Reforms Change Financial Services Industry
Banks across the country have been revamping the consumer banking policies in response to government reforms spearheaded through the Dodd-Frank Act, such as eliminating free checking account and stripping away debit rewards programs to offset anticipated revenue losses. Allstate's decision to completely sell off its retail banking division certainly begs the question of whether others will follow suit and do the same.
Do you bank with AllState Corp? If so, are you happy or concerned about the new deal? Let us know in the comments section.
Ask a Question