Global Interest Rates: Central Banks Struggle to Maintain Economic Edge
Euro-area nations have encountered debt troubles, China is trying to thwart its fast-expanding economy and the United States is still facing an uncertain recovery from the latest recession—clearly, the global markets are struggling. Central banks are stepping in becoming pivotal in controlling key interest rates that influence economic growth.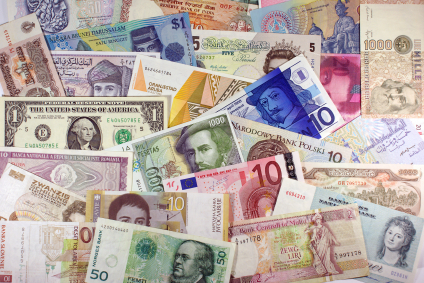 The global economy remains a battlefield for the world's largest economic powers. In the past few weeks, central banks have taken steps to enforce monetary policy with the goal of maintaining a strong position over competing economies.
European Central Bank Maintains Interest Rates
The European Central Bank reported that euro-area inflation rates do not warrant any changes to the current key ECB interest rates. The goal of the ECB is to maintain annual price increases slightly below 2%.
In the last month, inflation has risen to 2.4% as a result of higher energy and food costs which are keeping ECB economists on their toes. The ECB has said that economists project a 1.9% inflation rate for 2011 and a 1.8% inflation rate for 2012.
China Raises Interest Rate to Fight Inflation
China just recently raised its interest rates, the third time since October, in an effort to control the country's accelerating economic growth and mounting inflation risks. In December, China's inflation was reported at 4.6%, a signal that has contributed to the multiple interest rate increases by the central bank in Beijing.
Other measures that Beijing has taken include imposing property taxes and requests for banks to hand out fewer or smaller loans. More interest rate hikes is expected for the remainder of 2011 as China's economy could continue to grow at a double-digit pace.
U.S. Federal Reserve Keeps Rates Unchanged
Last month, the U.S. Federal Reserve announced plans to keep interest rates at record lows to improve its lagging position in the global markets. Taking into account a stubbornly high unemployment and a wobbly economic recovery, the Fed holds interest rates as it waits to see the results of its second round of quantitative easing — injecting $600 billion into the U.S. economy by purchasing Treasury bonds.
Ask a Question