Financial Reform Could Cost Credit and Debit Card Companies up to $25 Billion
The payment industry has to face the stark reality of losing as much as $25 million as a result of far-reaching government regulations, a new report released by the Boston Consulting Group revealed.
The 42-page report, called Global Payments 2011: Winning After the Storm, urged the U.S. payment industry—which took in $87 trillion in annual payments in 2010—to quickly adopt business practices that can allow them to weather sweeping federal regulations imposed on the industry over the past few years.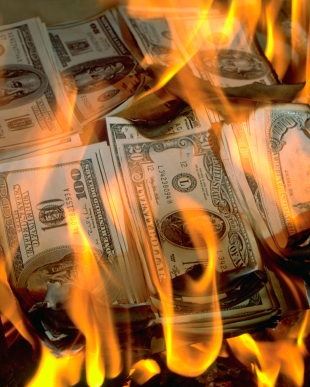 "To get back on track, banks in the U.S. need to transform their credit-card businesses, move beyond the checking account to deepen client relationships, and make sure they stay smart and nimble in the digital financial-services game," said Carl Rutstein, BCG's senior partner.
According to the report, released on Tuesday, financial regulations like the Credit Card Accountability, Responsibility, and Disclosure (CARD) Act of 2009, Regulation E modifications barring banks from automatically enrolling customers into overdraft services, and proposed interchange fee cap rules caused the U.S. card payment industry to lose payment revenues at a compound annual rate of 4% between 2008 and 2010. While total payments to the industry are expected to grow in 2011, they will remain 6% below the 2007 peak level of $167 billion and remain at that level for another few years.
Banks Must Improve Services to Counter Regulatory Shift
To counter the attack federal regulations are expected to have on the industry's revenues, the BCG's report recommended payment companies offer products like co-branded reward cards linked to major airlines and hotels. The report also urged banks to improve their communications channels with customers and integrate more their digital financial services. Linking banking services with mobile phone apps and location-based technology to give customers receive real-time alerts, allow them to remote deposit checks and quickly get branch directions were just some solutions the BCG's report offered for struggling payment companies.
"Banks in the U.S. must therefore invest prudently to stay in touch with digital advancements and consumer habits, developing products that will meet their customers' evolving needs" the report urged.
The checking account industry, which is quickly eliminating free checking accounts and other features due to overdraft fee limits, will also need to look to strengthening their client relationships by providing new products to low balance clients unable to meet the requirements necessary to maintain free accounts.
Click here to check out the entire report.
Read: Government Approves New Limits on Debit Card Interchange Fees
Learn: HP Tablet, another Mobile device on the Market: Where are all the Bank apps?
Ask a Question