Wells Fargo was the first of the big banks to discontinue its free checking accounts in response to new federal laws that were sure to negatively affect revenues. It's new basic checking account, called Wells Fargo Value Checking, now imposes a $5 monthly fee unless certain requirements are met.
The many years that we've enjoyed free checking accounts have spoiled us. Now, as big banks cut down on free checking account offers, banking customers are in a state of unrest. While banks come up with ways to adapt to the new rules, some customers are coming up with ways to avoid monthly checking account fees.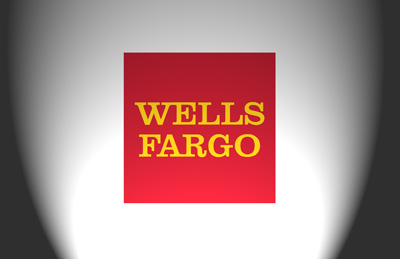 Changes to the Free Wells Fargo Checking Account
Taking the place of the Wells Fargo free checking accounts is the Wells Fargo Value Checking account. The new checking account keeps many of the standard features such as Online and Mobile Banking, free access to Wells Fargo (NYSE: WFC) and Wachovia ATMs, and free debit cards.
One frequently used feature that disappeared is free Online Bill Pay – customers are eligible for a free 2-month trial but costs $6.95 per month after trial period ends. The most alarming change is the addition of a $5 monthly fee.
The new Wells Fargo Value Checking account requires one of the following to waive the monthly fee:
Maintain an average daily balance of $1,500
Or, receive a monthly direct deposit of $250 or more (multiple direct deposits totaling $250 will not qualify)
Read the review of the Wells Fargo Checking Account Fees in 2011 to compare the other Wells Fargo checking products.
How to Avoid the Wells Fargo Value Checking Monthly Account Fee
Most banking customers do not keep a substantial amount of money in their checking accounts, usually because they either feel that is it more profitable to save the money in a high-yield savings account or simply don't have that much money.
Others don't necessarily have the option of receiving direct deposit from wages, Social Security income, or other retirement benefits. Hope isn't lost yet for free checking from Wells Fargo.
Try an ACH credit transfer.
Presently, Wells Fargo considers certain ACH credit transfers to be direct deposits. Current Wells Fargo customers have been able to transfer funds from online savings accounts, through banks such as ING Direct and Ally Bank, and PayPal into their Wells Fargo checking accounts to find that these ACH credit transfers triggered a direct deposit alert. It would be a viable method of curtailing the monthly account fee for customers trying to maintain "free" checking.
It would not hurt for current Wells Fargo Value Checking account customers to give it a try.
Set up account alerts to notify you when a direct deposit of $250 or more is posted to your account.
Initiate a $250 transfer from an external bank account into your checking account.
If the ACH credit triggers an account alert, you can set up monthly automatic transfers to move money back and forth with little effort and, all the while, avoiding the $5 monthly account fee.
Note that Wells Fargo may change their computer systems and nullify this method at any time.
Ask a Question