People's State Bank, Three Others, Fail This Week
Four banks tumbled this week, bringing the failure count for the new year up to 18. Read about each bank failure and what you can expect to happen with MyBankTracker.
Peoples State Bank of Hamtramck, Mich.—the first bank to fail in the Great Lakes state this year and the largest failure this week–will turn over the $389.9 million in total deposits it had as of Dec. 31 to First Michigan Bank, based in Troy, Mich. The bank had $390.5 million in total assets at the end of the fourth quarter.
Canyon National Bank of Palms Spring, Calif., will transfer $205.3 million in deposits to Pacific Premier Bank of Costa Mesa, Calif. The failed bank, which had $210.9 million in assets as of the end of the fourth quarter, is the first financial institution to fail in the state of California this year.
Badger State Bank, Cassville, Wisc., which had $83.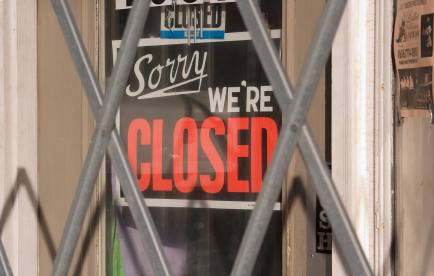 8 million in total assets and $78.5 million in total deposits as of the end of the year, will transfer all of its deposits to Royal Bank of Elroy, Wisc.
The failure of Port Orange, Fla.-based Sunshine State Community Bank will bring the total number Florida bank failures up to two for 2011. Sunshine State will transfer the $116.7 million in total deposits it had at the end of the year to Miami-based Premier American Bank NA. Sunshine State had $125.5 million in assets at the end of 2010.
Deposit holders for all four banks will be able to immediately access their accounts through each acquiring institution.
Keep track of the rest of the bank failures across the country this year with MyBankTracker, and check out last year's record failure count with us, too.
Ask a Question