Carthage Federal Savings & Loan Association is offering the leading high interest checking account with an exceptional APY of 2.05%. In fact, their High Interest Checking account even has a small rewards program.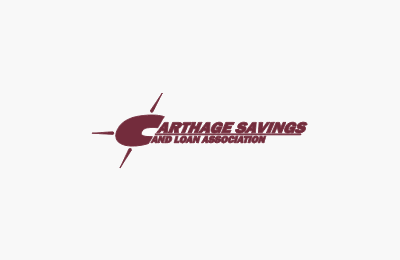 The High Interest Checking account from Carthage Federal Savings & Loan stands out with an interest checking rate that even tops the best 3-year CD rates. The 2.05% APY may seem like a dream come true but the account is limited to residents in communities near the bank's local branches in New York.
High Interest Checking at Carthage Federal Savings & Loan
As absolutely-free checking accounts are phased out, banks are imposing stricter requirements in order to waive the monthly account fees. The High Interest Checking from Carthage Federal Saving & Loan carries similar requirements in exchange for a great interest yield. Common among interest checking accounts, only certain balances will qualify for the best rates.
| On balances: | Up to $2,499.99 | $2,500 - $25,000 | Over $25,000 |
| --- | --- | --- | --- |
| APY | 0.50% | 2.05% | 0.10% |
$8 monthly fee waived on balances over $2,500
Rewards $0.10 per non-PIN debit card transaction
Free debit card
Free Online Banking and electronic statements
Minimum opening deposit of $25
ATM transaction fee refunds up to $10 per month
Accounts at Carthage Federal Savings & Loan can be opened online or in person but they're only available to residents within the area of the three local branches in Carthage, Watertown, and Clayton in New York.
Compared to Other Popular Interest Checking Accounts
The unique perk of the Carthage Federal Savings & Loan High Interest Checking account is the tiny rewards programs – rarely found with other interest checking accounts. For every non-PIN debit card purchase, customers receive $0.10. While a $100 purchase would earn 0.01% cash back, a $1.00 purchase (e.g. a candy bar) would earn a 10% cash back.
Having to be within proximity of a local branch is the biggest limiting factor of the Carthage Federal Savings & Loan High Interest checking account. Popular nationwide interest checking account are offered by Incredible Bank and FNBO Direct but they cannot compete as their interest rates are 1.35% APY and 1.10% APY, respectively.
Incredible Bank offers the Incredible Checking account that offers a generous 1.35% APY for balances up to $250,001 with no monthly account fee while FNBO Direct's Online BillPay account has no balance requirements or monthly account fee but ATM fee refunds are only available on balances of $25,000 or more.
If you able to maintain the $2,500 average daily balance, and within proximity of a local branch, the High Interest Checking account would definitely offer the better returns.
To find and compare other interest checking accounts available, visit the checking rates page.
Ask a Question