JPMorgan Chase Reveals New Programs After Military Mortgage Blunder
JPMorgan Chase announced today that it will significantly enhance its programs to help military and veteran customers after they had overcharged 4,500 active military personnel on their mortgage payments and foreclosed on 18 houses. They are committing to lower Servicemembers Civil Relief Act (SCRA) rates as well as increasing modifications for jobs, training, and home ownership assistance for military and veterans.
The growing number of cases of overcharged families finally prompted a public apology, and a pressing cause for reform programs. "The programs we are announcing today are a start, but in no way a finish," said Jamie Dimon, Chairman and CEO of JPMorgan Chase.
Reduced SCRA Pricing
Effective 4/1/11, Chase will put in place a rebate for SCRA-protected military personnel, which will lower eligible borrowers' effective mortgage interest rate from the SCRA-required 6% down to 4% while on active duty and for the following year. They will also introduce an enhanced modification program for all members of the military who have served on active duty as far back as 9/11/01 and are having trouble making mortgage payments. In addition, in cases when Chase modifies any primary residential mortgage, if there is a second mortgage on the same property that is also owned by Chase, the interest rate on the second will be modified to 1%.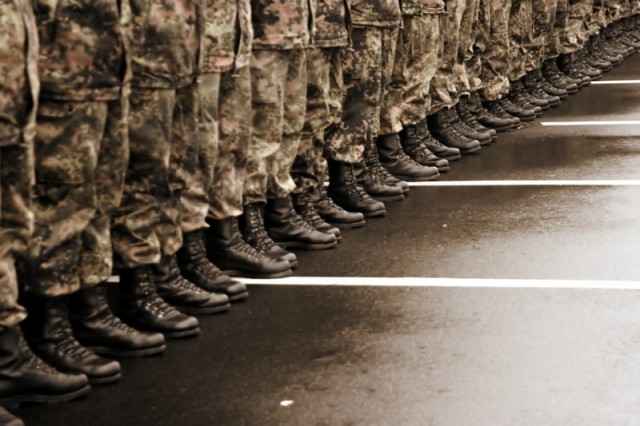 Additionally, they have made several changes to their services and products for military customers, including a dedicated 24-hour hotline for military customers. They will also enhance controls to ensure that loans are properly categorized and SCRA protection periods are identified, which was the real root of the issue that the military personnel had been dealing with.
Home Ownership Assistance
To ensure that wrongful foreclosure does not happen again to these families, Chase will not foreclose on any currently deployed active military personnel. In cases where they have mistakenly foreclosed on military borrowers who should have been covered by SCRA, in addition to rescinding the sale, Chase will forgive all their remaining mortgage debt as consolation. As a further protective measure, if they ever wrongfully foreclose on an SCRA covered customer, the remaining mortgage debt will be forgiven.
Chase also pledges to donate 1,000 homes to military and veterans over the next five years and to open five new Chase Homeownership Centers in these five cities:
Ft. Hood (Killeen), Texas
Naval Station Norfolk (Norfolk), Virginia
Ft. Bragg/Pope Air Force Base (Fayetteville), North Carolina
Camp Lejeune (Jacksonville), North Carolina
Ft. Campbell (Clarksville, TN), Kentucky
These Homeownership Centers will be staffed with employees specifically trained in SCRA, military issues and Chase special military programs.
Jobs, Education and Training
JPMorgan Chase will form an alliance along with other major corporate employers, which will commit to hire 100,000 military personnel and veterans in total over the next ten years. They willannounce full details of the job offers in the coming weeks. As a further measure, Chase will require all of its vendors to disclose its military hiring practices and will make contract decisions in part based on how strong those programs are.
Through collaboration with Syracuse University, JPMorgan Chase will now offer a Technology Education certificate exclusively for veterans to prepare them for technology careers. All military who have served on active duty since 9/11/01 will be eligible to apply for the free program. It will be delivered online, so students can complete the coursework from any location.
Any military borrower who has a question about a Chase loan should call our hotline numbers at:
Mortgage questions: 877-469-0110
Credit Card questions: 888-520-3863
All other consumer product questions: 800-242-7399
Ask a Question