Visa Launches Digital Budgeting Service
Visa Inc. has rolled out a digital budgeting tool to banks to give customers more control of their spending on their Visa-issued debit, credit and prepaid cards.
The new service, offered by the company's global processing network VisaNet, would allow Visa cardholders to set budgets in certain categories using VisaNet's online management tool, and send out an SMS text or email to cardholders when they surpassed their predetermined spending limits.
Read: Online Banking: The Future of Finance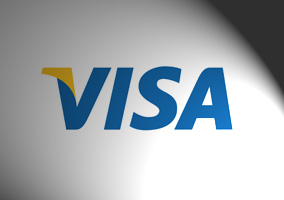 To participate, cardholders of participating financial institutions would first elect to enroll in the program and decide which accounts they'd like to include for the service. Next, cardholders would decide which spending categories they'd like to track—for example, groceries or entertainment—and set a weekly, daily or monthly budget. Finally, Visa cardholders would then choose how they'd like to be contacted in the event they surpass their spending limits.
Check out: Visa Launches iPhone App
"Consumers want to play an active part in managing their financial accounts," said Visa's global head of products Jim McCarthy in a Feb. 10 statement announcing the new service. "This service builds on our 30-year investment in VisaNet and existing real-time transaction alerts platform; it empowers Visa account holders to customize the service, receive account information in real time, and better manage their spending."
Cardholders Want More Choices, Control to Manage Spending
Visa's statement indicated that the company began development of the tool in response to research showing that cardholders wanted options, flexibility, choice and control when it came to managing their spending. PNC Bank, which began offering its customers this certain features of the new service this month, piloted its own online management tool Virtual Wallet(R) tool in 2008.
Visa's service will also be available to small businesses and commercial accounts.
Learn: PNC Virtual Wallet Adds New Smart Spending Features
Ask a Question