Borders Bankruptcy: What To Do If You Have a Gift Card
Now that Borders has filed for Chapter 11 bankruptcy filing, its customers could stand to lose millions of dollars in the value of unredeemed Borders gift cards if the cash-strapped retailer eventually decides to no longer accept them. Here are some things you'll want to keep in mind if you hold a Borders gift card or plan on purchasing on in the near future.
The Ann Arbor, Mich.-based retailer officially sought bankruptcy protection with the New York bankruptcy court on Wednesday despite refinancing millions of dollars of debt in late January—all under the condition of drastically restructuring its business to improve profitability and cash flow. At that time, the bookstore's business strategy included expanding its Borders Rewards Plus program, aggressively growing its Borders.com eBook marketshare, and enhancing its retail mix to compete with what it referred to as "the digital effect". Borders will now close more than 30% of its stores within the next several weeks through the bankruptcy process.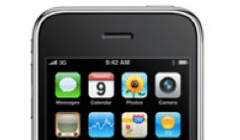 While Borders did indicate on its official reorganization website that it would continue to fully honor its gift cards and rewards program, you'll still want to continue following the company's bankruptcy proceeding in case this policy changes.
Click here for more information regarding the company's bankruptcy filing.
Gift Cards: The Gift That Doesn't Give
Customers that own gift cards purchased from companies that eventually seek bankruptcy protection are often unable to redeem any of the full value of their cards once a petition has been filed. When Sharper Image filed for Chapter 11 on Feb. 19, 2008 it temporarily suspended acceptance of its gift cards, then later directed its customers to do one of two things.
Their first option included filing a proof of their claims with the bankruptcy court through a court-approved claims agent hired by the company to deal with the store's claims—all which had to have been done by August of that year in order to qualify. Yet, doing so didn't necessarily entitle holders of such claims to payment, since their gift card claims are typically classified as unsecured claims, which are close to last on the payment chain and would have more than likely been wiped out through the store's reorganization process.
Cardholders also had the option of receiving a one-time 25% discount on their purchases with rival retailer Brookstone in exchange for relinquishing their Sharper Image cards. All told, there was a combined $20 million loss in gift cards through the bankruptcy filing, according to InsWeb , an online insurance marketplace.
Customers holding gift cards for Circuit City, which liquidated in Chapter 11 in 2008—fared better in comparison, and were allowed to redeem the full value of their gift cards during the company's liquidation sales.
How to Avoid Losing Money on Gift Cards: Spend Your Gift Cards
Your first line of defense to ensure you don't lose unnecessary money is simple: make sure to redeem the full value of your gift card before the company takes the plunge into Chapter 11 bankruptcy. That way, you can avoid the claims process and recover the full value of your cards before any legal red tape binds the company from making good on your purchase. In some cases, purchasing a gift card from sites like GiftCardRescue.com is the best bet, since the site offers customers a reimbursement of any amount lost as a result of a vendor seeking bankruptcy protection. Know your options and shop wisely, and you can avoid losing hard earned money if your merchant of choice files for bankruptcy.
READ: Best Gift Cards to Give for 2010
LEARN: Any Value Left on Your Old Gift Cards? Use It or Lose It, Say Consumer Advocates
Ask a Question