Bank of America To Charge New $59 Credit Card Fee
Higher risk credit card holders will be given a choice of whether or not to opt out of their accounts with Bank of America® (NYSE:BAC) now that the bank plans on introducing a new $59 annual fee to cover its costs.
The fee, which broke earlier this week with Boston.com, will affect May card statements and affect just 5% of the bank's credit card holders.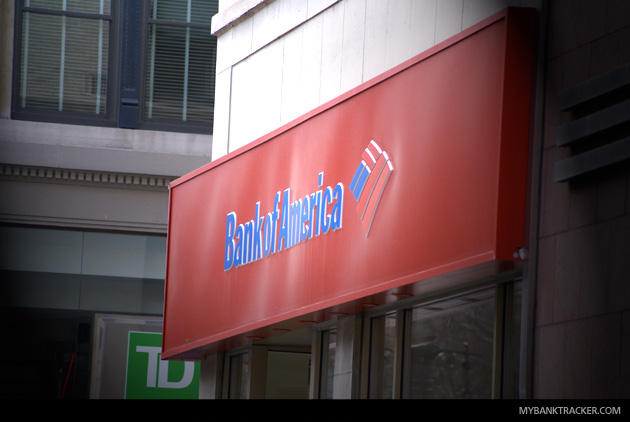 Betty Riess, a spokeswoman for Bank of America®, confirmed with MyBankTracker.com that the bank would be applying the new fee, adding that customers will have the choice of either opting to pay the new $59 fee or permanently closing their credit card accounts.
"We believe this is a fair price for the value customers receive in having continued access to their current credit line and ensures that we are covering our costs to provide and maintain the account," Riess said in her statement.
The new fee is expected to affect just 5% of card holders and will not be tied to any particular type of credit card the bank offers. Those that are considered to be high risk by the bank, for example, those that make late payments, have lower than average FICO scores, have maxed out their credit card balances are most likely to be targeted. Such customers already pay a substantial 14% interest rate on their account balances.
The Credit Card Act, signed into law in 2009, placed limits on the ways credit card companies are allowed to charge fees in ways that included restricting finance fees to $25, prohibits inactivity fees, and allowing card issuers to charge just one fee at a time. In the event of a rate change, customers must also have advanced notice before the change occurs.
READ: Credit Card Interest Rates Up: CARD Act to Blame?
Ask a Question