Americans Willing to Pay $27 billion on Simpler Brands
In an age of tightened wallets the simplicity of a brand's message and services means everything. According to a new survey U.S. consumers are willing to splurge on brands that can simplify their relationships and lives.
U.S. consumers are willing to pay $27 billion more on brands that deliver simpler products, services and experiences, according to a survey of more than 6,000 consumers in seven countries across the world conducted by branding firm Siegel+Gale. The survey showed that American consumers were willing to pay up to 6% more for brands they believe offer the greatest simplicity, while consumers in countries like India, China and the UAE would be willing to pay up to 10% more for greater simplicity.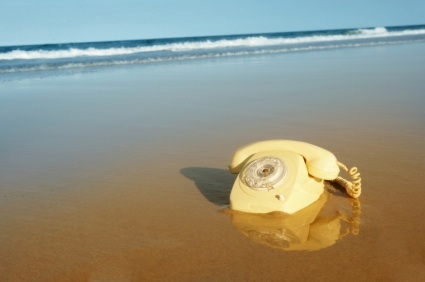 Americans felt that the retail grocery and restaurant industries provided the most simplicity in terms of their interactions and communications with people, while the mortgage, credit card and insurance industries provided the least simplicity, according to the survey. Netflix Inc., the online movie rental giant that's competed with brick and mortar chains like Blockbuster, offers American consumers the simplest customer experience, according to the survey.
The technology and electronics industry ranked fourth amongst U.S. consumers in its simplicity level—a contrast from other area of the world that ranked the industry higher in its level of simplicity. Apple Inc.—the 51 largest U.S. company according to Fortune Magazine—was absent from American consumers' list of the companies offering the most simplistic experiences.
How Does a Brand Offer Simplicity?
To determine the simplicity index of the companies ranked, Siegel+Gale asked its respondents how simple they felt their lives were and which brands offered the clearest and simplest means of communications and interactions with consumers. The survey also asked respondents question like which business sectors made their lives simpler and what value they gave to simple communications and interactions.
Consumers also ranked brands in terms of how simple they made their lives. Brands ranked higher the more they were able to communicate their messages clearly and directly, reduce consumers' stress levels through savings and value, provide more convenience to save time and enable consumers to improve their relationships and lifestyles.
Here's a table of the top ten U.S. brands seen as offering the most simplistic experience for consumers:
| Brand | Index Score |
| --- | --- |
| NetFlix | 857 |
| Subway | 844 |
| McDonald's | 840 |
| Dunkin Donuts | 822 |
| Burger King | 819 |
| Walmart | 814 |
| Trader Joe's | 795 |
| Kroger | 793 |
| Starbucks | 791 |
| Old Navy | 791 |
Globally, the top five brands in terms of the simplicity they offered consumers were McDonald's, Nokia, Amazon, KFC and Burger King.
Age, Not Money, Matters
While the survey showed consumers on a whole feel life gets simpler with age, it also reaffirmed the midlife crisis phase caused the perception of simplicity to decline during one's life during their 40s. On a whole, respondents between the ages of 18-24 feel their lives are
For those of you that want to be a millionaires, just note that becoming one won't necessarily make your life that simple, either. While the survey did show that money could gradually improve the simplicity of one's life, earnings of more than $100,000 a year seemed to do just the opposite, as respondents reported a very quick decrease in money's simplifying effects thereafter.
You can click here to read more results from the survey.
Which brands do you feel help to make your life simpler? Let us know in the comments section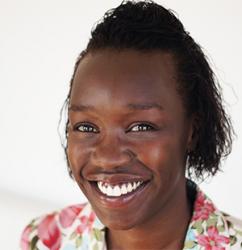 Carolyn Okomo is a staff writer for MyBankTracker.com. Her columns cover general personal finance topics with a focus on financial literacy.
Ask a Question