Chase to Expand Mobile Check QuickDeposit Feature on Smartphones
Chase has announced a partnership with Mitek Systems, Inc. to develop its innovative mobile check deposit feature across more smartphone operating systems.Chase bank, along with USAA Bank, have pioneered the enhanced smartphone technology by offering remote deposit capture to individual customers, in addition to the standard features of mobile banking applications.
Chase Mobile App to Be Available on More Smartphones
Last year, Chase (NYSE:JPM) introduced its QuickDeposit feature in the Chase Mobile app for Apple's iPhone and subsequently offered to Android smartphone customers. The QuickDeposit feature of the Chase Mobile app requires smartphone users to log onto their accounts, enter the deposit amount of the check, and take photos of both sides of the check.
Currently, iPhone and Android devices are the only two smartphone platforms with the Chase Mobile app — other smartphone users have to log into their Chase accounts through their mobile phone's browser, without the ability to deposit checks remotely.
Chase is looking to expand its mobile banking app to other smartphone operating systems. While Chase has not disclosed its strategy, plans may include developing Chase Mobile apps for Research in Motion's Blackberry and Microsoft's Windows Phone 7 devices. According to a Nielsen report, Blackberry holds a dwindling, but still rather large, 27% share of the smartphone market, nearly tied with the markets shares of Apple's iPhone and Google's Android devices as of December 2010.
Windows Phone 7 joined the conversation in October and is set to become increasingly popular as Microsoft just announced its partnership with Finnish phone manufacturer Nokia to enlist Microsoft's smartphone operating system in new Nokia smartphones.
About Mitek Systems Inc.
Mitek Systems is a developer of mobile imaging and recognition technology. Currently, the company offers its Mobile Receipt, Mobile Phax, and Mobile Deposit applications. The Mobile Receipt app allows users to take photos of receipts and easily document expenses. The Mobile Phax app allows users to fax documents by taking a photo. Mitek's Mobile Deposit technology is already available through partnered financial institutions.
An upcoming feature that may make its way into mobile banking apps is the Mobile Photo Bill Pay app. Customers would be able to snap photos of a bill and pay it through a checking account – cutting out paper checks, envelopes and stamps.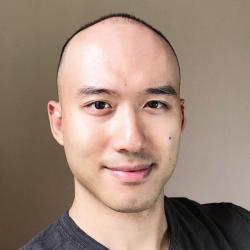 Simon Zhen is a research analyst for MyBankTracker. He is an expert on consumer banking products, bank innovations, and financial technology.
Simon has contributed and/or been quoted in major publications and outlets including Consumer Reports, American Banker, Yahoo Finance, U.S. News – World Report, The Huffington Post, Business Insider, Lifehacker, and AOL.com.
Ask a Question