Delta SkyMiles Drop the Expiration Date
If you fly with Delta Air Lines then you're in luck because miles earned by the airlines customers will no longer expire.
Previously, the miles customers would earn typically expired within 24 months if there was no account activity. With the airline's plan in place, miles earned will no longer carry an expiration date. Delta will also no longer charge a fee for seats booked through its Award Ticket redemption program including last minute bookings, according to its website.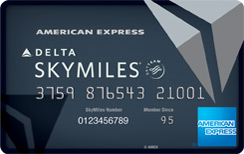 "We know how much customers value their miles, so eliminating mileage expiration is a major win for them," said the company's vice-president Jeff Robertson in a statement. "This is yet another benefit that sets us apart from the pack, making Delta a clear leader in loyalty program benefits."
In addition, customers of the airline earning a Gold Medallion status—meaning they have earned more than 50,000 miles—will now receive SkyTeam Elite Plus status as of March 1. With SkyTeam Elite Plus status, customers have the ability to receive complimentary access to more than 200 of Delta's partner lounges across the world, are guaranteed economy class reservations on any SkyTeam long-haul flight, and can also receive priority baggage handling services. The airline will also debut improvements to its online services upgraded award travel calendar, improved booking process and better flight information displays, the airline said in its statement.
More than 60 million customers fly with Delta Airlines each year, while its SkyMiles Program has been in operation for over 30 years and is one of the longest-running loyalty programs in the country. If you're one of them, click here for more information about the airline's SkyMiles program, and here to sign up.
Delta currently offers two types of SkyMiles cards to its frequent fliers: The Platinum Card® from American Express and Delta Reserve credit cards. Read more about each card's terms, including rates and fees, with MyBankTracker.com.
Ask a Question