Baby Boomers Delay Retirement to Rebuild Assets
Baby Boomers will tack on an additional four years to their work lives before being in a position to retire on average, a new survey released by a U.S. accounting organization revealed.
Despite improved confidence in the stock market Baby Boomers—which represent 37% of the U.S. population—will add on an average of four work years to their lives before taking the leap into retirement, according to a recent survey from the American Institute of Certified Public Accountants.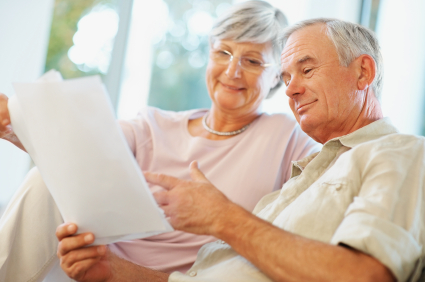 There are roughly 77 million Boomers in the United States, all born between 1946 and 1964. The CPA professionals surveyed by the AICPA indicated that while 52% of clients served by the CPA financial planners surveyed—holding retirement assets of up to $5 million—are confident in the stock market, many were still reluctant to stop working because of the economic recession.
Here's a breakdown of the number of years Boomers are expected to work:
| Number of Years | Percentage of Baby Boomers |
| --- | --- |
| 1 to 3 years | 32.3% |
| 4 to 6 years | 39.3% |
| 7 to 10 years | 9.8% |
| More than 10 years | 3.7% |
What Retirement Personality Type are You?
The way you view retirement may also have a lot to do with your personality. A new study released by Allianz Life Insurance Company of North America found that there are five different personalities that Boomers have in terms of their attitudes regarding retirement: overwhelmed, iconic, resilient, distracted and saavy. The survey polled 3,247 Americans between the ages of 44-75 with a minimum household income of $30,000, while consumer segments were identified based on attitudinal, behavioral, psychographic and demographic characteristics.
Here's how those approaching retirement broke down in terms of their personality levels:
| Number of Years | Percentage of Baby Boomers | Personality Type | Percentage of Boomer Population |
| --- | --- | --- | --- |
| 1 to 3 years | 32.3% | OVERWHELMED; those with the lowest income and education levels that have been affected by job loss, either personally or indirectly. | 32% |
| 4 to 6 years | 39.3% | ICONIC; those typically over 60 who may already be retired and may be receving a pension. | 20% |
| 7 to 10 years | 9.8% | RESILIENT; those with typically in their mid-50s who are still working full-time and have moderate income and asset accumulation | 27% |
| More than 10 years | 3.7% | DISTRACTED; those in their late to 40s to early 50s with the highest income, living in more expensive homes in metropolitan areas. | 7% |
| SAAVY; those that are typically over 60, are highly educated and have been out of retirement for at least five years. | 14% | | |
Take a survey to find out which retirement type you are and to view a video for more information.
Read: Wells Fargo: Women Lag Behind Men in Retirement Goals
Ask a Question