Bank of America Loses $20.3 Billion in Credit Card Unit
Bank of America®'s credit card unit sustained $20.3 billion in losses as a result of eroding credit card quality and federal regulations passed in 2009–losses the bank will now restate on quarterly reports dating as far back as 2 years ago.
Bank of America® (NYSE:BAC), the nation's largest bank by assets, announced it reinstated a goodwill charge it previously reported to be $10.4 billion for the first half of 2009 related to its credit card unit FIA Card Services NA. The loss, a $20.3 billion goodwill impairment the credit card unit sustained, was "caused by deteriorating credit quality and the adverse impact from the Credit CARD Act of 2009 on Bank of America®'s credit card operations in 2009" according to the statement.
Confused? Read: Decrypting Bank of America®'s $20 Billion Writedown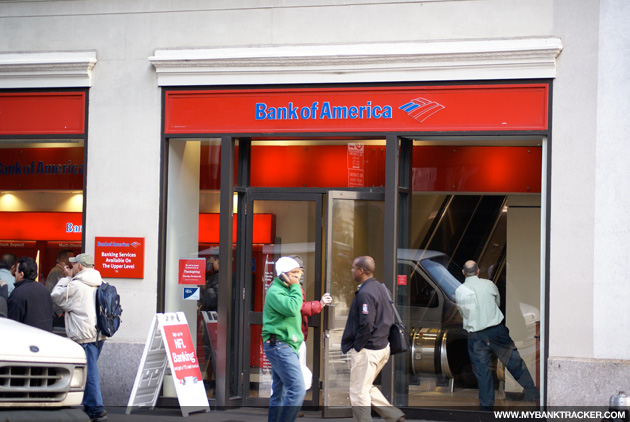 Bank of America®'s goodwill adjustment was made on eight quarters of reports filed between 2009 and 2010 and reported to both the Office of the Comptroller of the Currency and the FDIC.
Credit Card Rules Create Greater Transparency for Consumers
The Credit Card Accountability, Responsibility, and Disclosure Act, signed into law in May 2009, was proposed to limit predatory lending practices and provide greater disclosure to American consumers. Through the legislation, penalty fees for late payments were capped at $25, inactivity fees were prohibited, and only one fee per time can be charged, amongst other restrictions.
As a result of the legislation, banks like Bank of America® have reacted by adding new checking account, credit card and check imaging fees to offset lost revenue though, for the most part, most experts believe the CARD Act has benefited consumers.
"[The CARD Act] has brought about significant reforms in both the pricing practices of card issuers and the information provided to consumers" said the Consumer Financial Protection Bureau's recently-appointed special advisor Elizabeth Warren this past Tuesday, though she still expressed her concerns about the state of the credit card market and the need for greater transparency through further regulation.
Do you feel more legislation is needed to control fees charged by the credit card industry? Let us know in the comments section.
Ask a Question