Down Payment Requirements Push Americans Towards Renting
With down payment requirements at their highest levels since the late 1990s, the apartment rental market could experience a revival during the new year, a recent survey concluded.
Some 28.8% of Americans plan to rent apartments to relocate for employment opportunities, while 13.3% are looking for a bigger apartment, according to a new survey conducted by online apartment listing company Apartments.com. Some are looking for a less-expensive apartment (9.7%), while others say their rent has increased (6.7%) or are looking to live in a safer neighborhood (5.7%).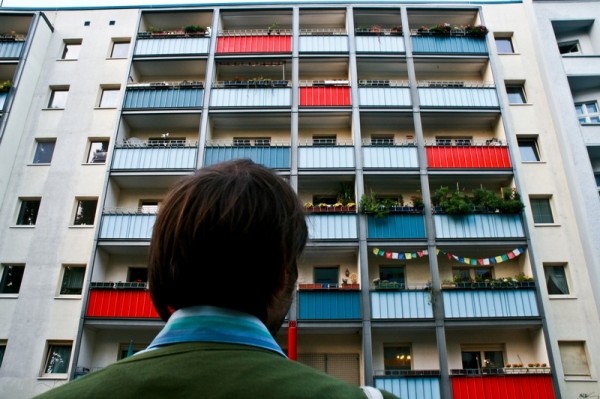 The survey also revealed that 20% of apartment seekers interviewed were current homeowners, and that of that figure 32% were first-time renters.
"It's a good idea to lock into a lease right now," said the Apartment.com's vice president of product management Chris Brown in Feb. 22 statement. "Many management companies have announced rent increases and we're starting to see this reflected in the rents advertised on our site. As vacancy rates continue to drop and the rental market improves, we expect to see the upward trend grow."
Apartment.com's survey followed research from Witten Advisors, which predicted renting would increase 4.5% in 2011 as operators more aggressively raise rents with minimal fear of losing tenants, and Reuters, which previously reported rental vacancy rate in the fourth quarter fell to 9.4% from the 10.3% recorded in the July-September period—the lowest rate since the second quarter of 2007.
Here's a list of some of the reasons why homeowners are now opting to rent, according to Apartment.com's survey:
23.3%: To relocate for employment
20.3%: Renting is more affordable
15.9%: Flexibility to live where they choose
9.2%: Can't afford expenses associated with home ownership, like mortgage payments, interest and maintenance
5.6%: Lost home in foreclosure
2.9%: Renting is a better investment
22.7%: Other
As Apartment Rental Climbs, So Do Down Payment Rates
The increase in rentals should not be a surprise, given that the median down payment in nine major U.S. cities rose to 22% on properties purchased through conventional mortgages, according to a report from the Wall Street Journal. This rate represents the highest median down payment since the data was first tracked in 1997 and is double the rate recorded three years ago.
Banks began charging high rates to increase buyers' exposure to loss and reduce the impact of declining prices, according to the Journal. During the housing boom many homeowners were required to put little to nothing down for purchase of their homes.
Depressed home prices across the United States—the result of both excessive supply and foreclosures—may offset the blow of rising down payment rates for those looking to buy. Prices decreased 4.1% in the fourth quarter of 2010 from the same period in 2009, representing the biggest quarter to quarter decline in almost two years, according to the S&P/Case-Shiller Home Price Indices released on Tuesday.
Detroit, which has experienced its fair share of financial difficulties through the economic recession, lead the list of 20 U.S. cities in year-over-year declines after posting a 9.1% decline in residential property values, according to the report. Here's how a number of other U.S. cities ranked according to the survey.
| City | % Change |
| --- | --- |
| Detroit, Mich. | -9.1% |
| Phoenix, Ariz. | -8.3% |
| Atlanta, Ga. | -8.0% |
| Portland, Ore. | -7.8% |
| Chicago, Ill. | -7.4% |
| Tampa, Fla. | -6.2% |
| Seattle, Wash. | -6.0% |
| Minneapolis, Minn. | -5.3% |
| Las Vegas, Nev. | -4.7% |
| Charlotte, N.C. | -4.4% |
(polls)

Ask a Question