Quarterly Banking Profile Shows Sixth Consecutive Increase: 860 Banks in Trouble
In order to keep up with the latest financial trends the FDIC releases a quarterly "report card" demonstrating industry status and performance by banks. This quarter's FDIC reports show that banks registered earnings at year-over-year increase for the sixth consecutive quarter.
The FDIC released their Quarterly Banking Profile (QBP) approximately 55 days after every quarter and it includes written analyses, graphs along with statistical tables.
Fourth Quarter 2010 Earnings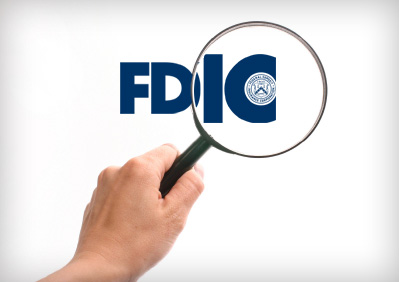 FDIC-insured institutions have reported combined profits of $21.7 billion for the fourth quarter of 2010, this is an impressive increase considering the industry reported a $1.8 billion net loss this time the year before. This $23.5 billion year-to-year improvement is not unusual for 2010, and many hope will be a continuing trend.
According to the report, 62% of the FDIC institutions showed improvements in their quarterly net income from a year ago. Large banks reported a 65% return on assets which demonstrated a huge leap from the negative 0.06% from last year. Community Banks were not able to match the same aggregate return on assets, but they are still reporting higher earnings than a year ago showing signs of recovery.
Failed Banks for 2010
Just incase you missed the MyBankTracker.com weekly reports of failed banks for 2010 the report also has a summary. During the final quarter of 2010 30 insured institutions were shut down due to failure and 73 were absorbed by other banks in mergers. The 860 bank list featuring troubled institutions added 24 banks in the fourth quarter of 2010. In 2010 157 insured institutions failed bringing failures to an 18-year high, to keep track of the 2011 bank failures check out our bank failure page.
To read a full report check out the FDIC Quarterly Banking Profile which includes the year-earlier contrast, information on revenue growth slows as well as fee income declines.
Ask a Question