U.S. Bank: Remote Check Deposit Feature Coming in March
After a long wait, remote deposit capture is finally coming to customers of US Bank. Hold off on rejoicing yet, the feature will also carry a fee per check deposited.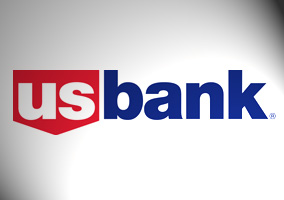 Since May of last year, US Bank customers have reported seeing the option of DepositPoint on their online accounts. DepositPoint, the feature that offers the ability to remotely deposit checks through a scanned image, was already available for small businesses but was stated as "Coming Soon" for personal accounts.
U.S. Bank DepositPoint Coming in March
Jim Bruene from NetBanker.com reported his US Bank account had a notice stating the DepositPoint feature was arriving with a confirmed date. US Bank customers will now find the announcement by visiting the "Make a Deposit" page after logging into their accounts. US Bank DepositPoint will be available to all customers starting March 14, 2011.
The new feature will be available to customers who have had an active US Bank checking or savings account for 12 months, have no more than two returned deposit items within a 90-day period and are active US Bank Internet Banking customers.
Endorse the check.
Select the account to receive the deposited funds.
Enter the deposit details.
Choose the image scanning device.
Scan the check.
Select "Submit" to complete the deposit.
There is a $0.50 charge per check deposited via DepositPoint.
The US Bank DepositPoint limit for personal accounts is $2,500 per day, and up to $5,000 every five business days. Funds for checks deposited by 6 p.m. CT are generally available the next business day.
Although US Bank (NYSE:USB) has developed its own Mobile Wallet mobile banking application for popular smartphones such as iPhone, Android, and Blackberry devices, the DepositPoint feature is currently only available on personal computers. Chase and USAA are the two big banks that offer mobile check deposits via smartphones. There is no word whether US Bank will be extending the DepositPoint feature onto its smartphone apps.
Ask a Question