Top Ten Finance Books To Have in Your Library
Are you struggling to pay down your debt? Want to avoid getting into debt altogether? Or, are you maybe just looking for the best way to invest your money? Maybe you just want to figure out a good way to manage your investments. Here's a list of the top ten finance books you'll definitely want to check out.
1. Power Spending: Getting More For Less, by Carolyn Johnston, Eric Poulin, Robin Poulin (A Better Choice Publishing)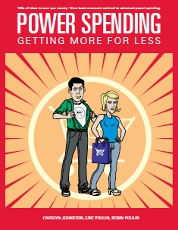 After reading this book you may never want to keep up with the Joneses again. You'll be keeping up with the more financially-restrained Munneys while reading Power Spending, which offer its readers a cash management survival guide to help them make the absolute most of every dollar they earn. And, if you're still looking for more money saving techniques after reading this book you can check out Powerspendingbook.com, which features a great online budgeting tool called CalendarBudget to help you manage your personal finances.
2. MarketPsych: How to Manage Fear and Build Your Investor Identity, by Richard L. Peterson and Frank F. Murtha, (John Wiley & Sons, Inc.)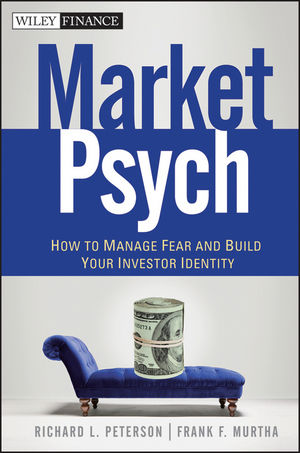 The key to investing isn't smarts or extensive knowledge of the markets, although both certainly do help. The key to investing is as simple as familiarizing yourself with, well, yourself. It also has a lot to do with controlling your fears. At least that's what MarketPsych attempts to teach its readers. Using games, humor and self assessments, the books authors explore areas like behavioral finance and experimental psychology to help investors in building their investment identity.
3. Guerrilla Marketing for Job Hunters 2.0, by Jay Conrad Levinson, David E. Perry and Darren Hardy (John Wiley & Sons, Inc.)
It's definitely still a tough job market out there, but that doesn't mean you should completely give up on your nailing the perfect job. Guerilla Marketing for Job Hunters will show you all the tricks of the trade (or, at least all the tricks you'll need to find your trade). Learn how to brand yourself, build a research plan, write a killer resume and all the digital tricks that can make you stand out above the rest. Though published in 2009, this books message definitely still applies to today's job market.
4. The 4-hour Workweek, by Timothy Ferriss (Crown Archetype)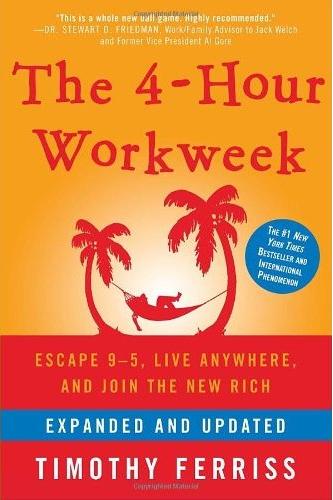 Why wait for retirement to do the things in life you've always dreamed of? Ferriss attempts to debunk common American goals like "deferred retirement" and that idea it's your boss preventing you from achieving your work goals. Taking control of your work live and ridding yourself of the idea that money is the end goal is the ultimate key to escaping the confines of a 9-5 lifestyle, according to Ferriss.
Learn more about Ferriss' book and lifestyle on his website, which includes stats and research reports to back up the author's research.
5. Debt-Free U, by Zac Bissonnette, (Portfolio Trade)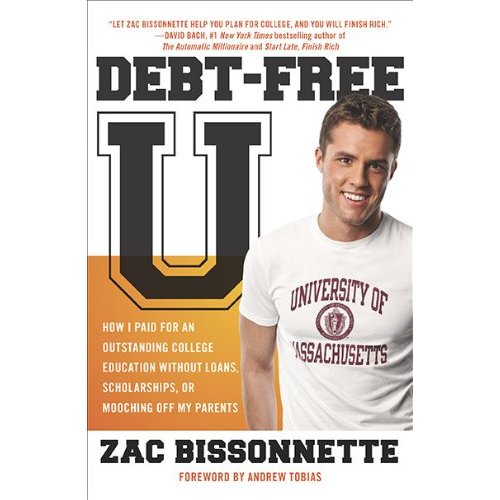 Are you about to attend college, or planning on financing a college education? If so, then Bissonnnette's book is a must-read. With tuition rates on the constant rise, educating yourself on paying for college is almost as important as educating yourself. The University of Massachusetts graduate attempts to rid the college bound of the idea that scholarships, living off your parents and taking out excessive amounts of debt to attend college is must be the new norm, as many experts have claimed. And, with the average college student owing up to $21,000 in student loans, parents and their children may want to pick up a copy of the book before making the leap to college.
6. Debt Free For Life: The Finish Rich Plan for Financial Freedom, by David Bach (Crown Business)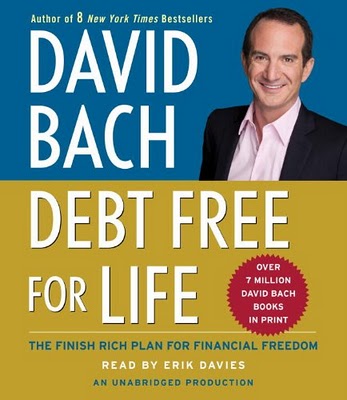 Here's yet another book about living debt free. Debt Free for Life throws the notion of good debt and bad debt out the window and gives its readers the tools needed to get out of debt and stay there. Bach's book also introduces its readers to the Debt Wise program, developed by Bach in partnership with credit bureau Equifax to help people get out of debt quickly. So stop drowning in debt and get start living debt free!
7. The Simple Dollar: How One Man Wiped Out His Debts and Achieved the Life of His Dreams, by Trent Hamm (FT Press)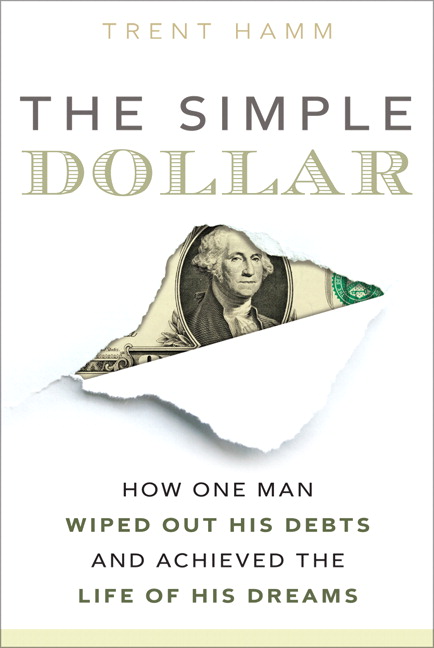 If you'd like to read about a real life example of one man's journey out of debt, this book is also for you. The Simple Dollar recounts the life of Trent Hamm, who after going through what he's referred to as a "financial meltdown", decided to take control of his finances once and for all. Eventually achieving a debt-free life for himself and his family. You may recognize some of the writing from Hamm's experiences shared on his personal finance blog, TheSimpleDollar.com, launched in 2006. Hamm's book provides valuable lessons for consumers struggling to cut their debt.
8. Generation Earn: The Young Professional's Guide to Spending, Investing, and Giving Back, Kimberly Palmer (Ten Speed Press)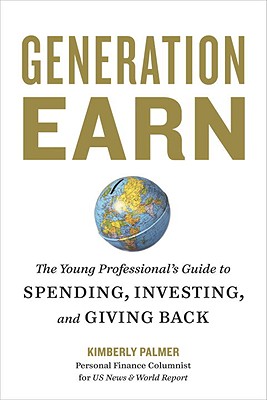 Young people in their 20s and 30s aren't the slackers older generations tend to peg them as, according to the author of Generation Earn. Instead of living in their parents basements, racking up huge amounts of credit card debt and living on takeout, many young people are quite financially savvy, and Generation Earn answers many common questions that might pop up whether your planning your life, trying to create a home or attempting to change to world.
9. Barbarians of Wealth: Protecting Yourself from Today's Financial Attilas, by Sandy Franks and Sara Nunnally (Wiley & John Sons, Inc.)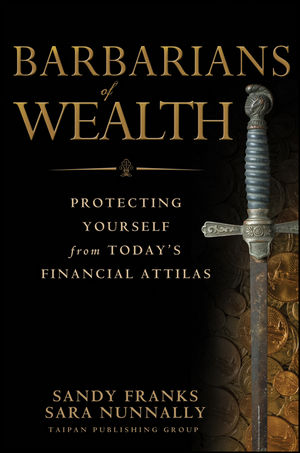 Historical barbarians such as the Huns, Vikings, and Genghis Khan conquered ancient empires by pillaging, lying, stealing and killing, and lived lavishly in the process. Barbarians of Wealth tells the tale of our modern day barbarians—for example, AIG, Goldman Sachs Bank USA and the U.S. banking industry—which have controlled the financial world using many of the same methods as those from the Dark Ages. By drawing comparisons between historical and modern day villains, Barbarians of Wealth's aim is to provide readers with strategies that can protect themselves from modern day pillagers.
10. Buying In: What We Buy and Who We Are, by Rob Walker (Random House)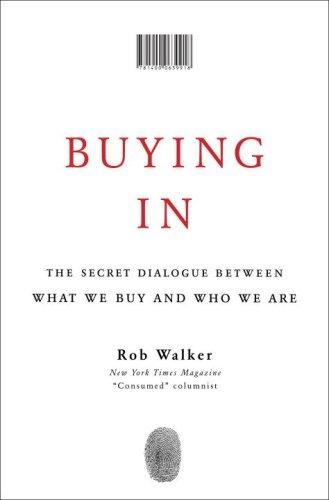 In this book, Walker attempts to dispel the idea that advertising is a dead profession, and that consumers are in more control of their spending habits than before. Instead, by profiling brands such as Timberland and American Apparel, Walker argues that consumers still have strong brand loyalties and use those loyalties to help shape their individual identities. The book may not offer tips on how to manage your money, but it will certainly offer a glimpse into why you buy what you do.
Ask a Question