Hoards of banking customers are ditching their brick-and-mortar banks in search of truly free checking accounts with no monthly fees or required minimum balances. Many are flocking to these popular online banks that tend to offer perks on top of free checking.
The Era of Free Online Checking Accounts
The comeback of monthly account fees is proving to have a major impact on the banking habits of consumers.
We've written on how checking account customers can avoid the new fees that are coming to big banks such as Bank of America, Chase, and Wells Fargo.
Some believe it to be too much of a hassle. Others have grown to dislike the bigger financial institutions and vow to take their money elsewhere. An increasing amount of traditional banking customers are discovering the advantages of online banks – convenient and generally free of costs.
Because online banks do not have to deal with the costs of maintaining physical branches, the savings supports the lower fees that are extended to their customers. Also, it does not come as a surprise that the top free online checking accounts belong to banks that have received the best bank reviews here on MyBankTracker.com.
All of the following checking accounts are available nationwide and offer:
No monthly account fees
No minimum required balance
Free online banking and bill pay
Free debit cards
Here's the top 4 free online checking accounts:
Ally Bank: Interest Checking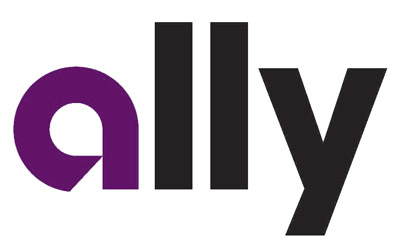 Formerly GMAC Bank, Ally Bank re-emerged as one of the more popular online banks recommended for having high rates on all of their products and great customer service.
Ally's Interest Checking account has tiered interest rates that means it will take a rather large balance to earn the higher rate. Nevertheless, it is an easy account to maintain if interest is not a concern, especially with totally free ATM access.
Earn 1.05% APY on balances of $15,000 and more
Earn 0.50% APY on balances of under $15,000
All ATM transactions fees are refunded
Free paper checks
Prepaid postage deposit envelopes
Be sure to check out Ally Bank's reviews to see what customers have to say.
USAA: Free Checking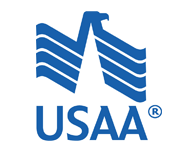 Although it is known for catering to customers with military connections, USAA Bank does make most of its banking products and services available to almost anyone. USAA Free Checking doesn't have any exceptional perks but it still has many small features: interest, debit card rewards, and ATM fee refunds. Overall, its a solid free checking account.
USAA's Deposit@Home and Deposit@Mobile features allow customers deposit checks remotely by scanning or taking photos of the physical check. It can be very useful for depositing checks straight into the USAA checking account. But, you must be eligible for a USAA loan or insurance policy to qualify, which usually mean you need to have a military connection.
Earn 0.10% APY on balance of $1,000 and more (as of 11/23/10)
Earn 1 point for every $2 spent on debit card purchases
Fees reimbursed for first 10 ATM withdrawals, up to $15 per month
Deposit checks remotely with scanner or mobile phone (if you qualify)
Free paper checks
Prepaid postage deposit envelopes
From the USAA Bank reviews, friendly customer services seems to be the most notable trait of this bank.
ING Direct: Electric Orange Checking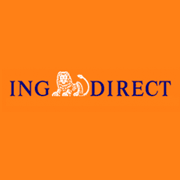 Arguably ING Direct's second most popular product behind its Orange Savings account, the Electric Orange Checking account has the potential to pay a generous amount of interest. Unlike rival Ally, ING Direct does not reimburse ATM transaction fees incurred from non-Allpoint ATMs.
Earn 1.15% APY on balances of $100,000 and more
Earn 1.10% APY on balances of $50,000 to under $100,000
Earn 0.25% APY on balance under $50,000
Free ATM access at over 35,000 Allpoint ATMs
Prepaid postage deposit envelopes
Check out customers' experiences with the Electric Orange Checking account by reading the ING Direct reviews.
PerkStreet Financial: Cash Back Checking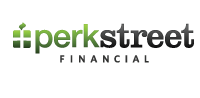 While PerkStreet Financial is not a bank (deposits are held at FDIC-insured The Bancorp Bank), its checking account offers an attractive cash back debit card. Consumers began leaving their credit cards at home so PerkStreet's checking account is great for shoppers who prefer to swipe and continue to earn some cash back.
A nice upcoming addition to PerkStreet's checking account is the ability for mobile check deposits, which is expected to available this year according to Jason Henrichs, Chief Operating Officer of PerkStreet Financial.
Get 2% cash back on debit card purchases for the first 3 months
Get 2% cash back on debit card purchases when you have a balance of $5,000 or more, earn 1% cash back when your balance is under $5,000
Earn 5% cash back when you shop at certain retailers
Free ATM access at 37,000 STARsf® ATMs
Free paper checks
Prepaid postage deposit envelopes and free overnight delivery at UPS Stores
Deposit cash via MoneyGram Express Payment
PerkStreet is touted as having a great rewards system and excellent customer service – not to mention actual representatives taking the time to reply to customers' PerkStreet Financial reviews.