Government Shutdown 2011 Put on Hold
A shutdown of the federal government has been averted until mid-March following the passage of two-week spending resolution that will cut federal spending by $4 billion.
The House of Representatives voted 335-91 on a resolution that will fund the federal government until March 18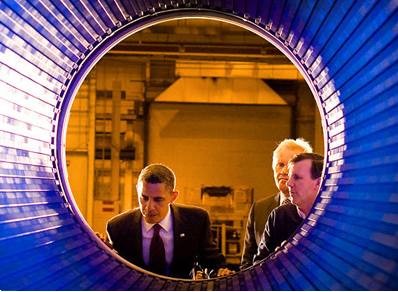 and give it more time to iron out a passable budget for the fiscal year 2012, according to Bloomberg News.
Without passage of the resolution, the government's spending authority would have expired on March 4.
Under the resolution $1.3 billion will be cut from the budget by canceling unspent highway funding as well as cutting four Department of Education programs. The $1.3 billion will also be generated by cutting a broadband program and state election grants. The remaining $4 billion will be generated by funneling money out of the pet projects of lawmakers.
The last time the government shut down was in 1995, when then-President Bill Clinton and the Republican-controlled House of Representatives were also unable to agree on a federal budget. The 21-day shut down began on December 15, 1995 and ended on Jan. 6, 1996.
Check out: What to Expect if there is a Government Shutdown
Read: Obama's 2012 Budget to Cut Over $1 trillion from U.S. Budget
Obama's 2012 budget, introduced to Congress and the public on Feb. 14, proposed slashing more than $1 trillion from the U.S. budget by implementing a five-year discretionary spending freeze to reduce the federal deficit by $400 billion over the next decade. The proposed budget included slashing $78 billion in military spending over the next five years, investing $62 billion in the healthcare system and reforming the tax code.
Ask a Question