IRS: $1.1 Billion in Tax Refunds from 2007 Unclaimed
If you didn't file a tax return for tax year 2007 then you may be entitled to a chunk of the $1.1 billion in tax refunds the Internal Revenue Service says has gone unclaimed from that year.
The IRS announced it will give an estimated 1.1 million taxpayers — that failed to file taxes for 2007 — until April 18 to claim their tax refunds by filing a return. More than half of the unclaimed tax refunds held by the IRS totaled $640 or more, the government agency indicated in a Monday statement.
Current IRS rules give most taxpayers up to three years to claim refunds before it becomes property of the U.S. Treasury.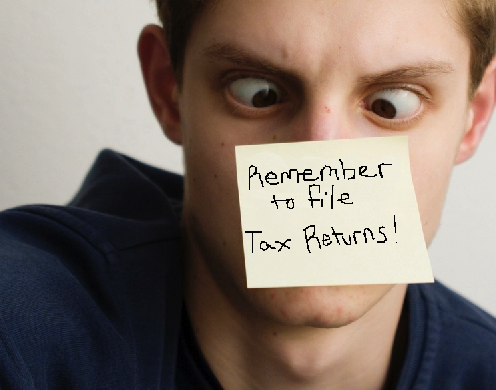 The IRS does not penalize taxpayers owed a refund that file late returns. The agency can however levy refunds to offset other debts like unpaid child support payments and delinquent federal debts. In addition, taxpayers owed a 2007 penalty must also have filed 2008 and 2009 tax returns in order to receive their 2007 tax refund.
The IRS said in its statement that in addition to losing out on their tax refunds, low and moderate income workers also risk losing out on claiming their Earned Income Tax Credit (EITC) if they fail to file their 2007 returns. In 2007, individuals that made no more than $14,509; families with one child making no more than $35,241; and families with two or more children earning $39,783 were entitled to the EITC credit.
Here's a list of the ten states with the most unclaimed returns by number of taxpayers, gleaned from the IRS's data:
| State | Individuals | Median Potential Refund | Total Potential Refunds (in hundreds) |
| --- | --- | --- | --- |
| California | 124,000 | $597 | $129,205 |
| Texas | 91,700 | $692 | $104,801 |
| Florida | 74,500 | $665 | $87,293 |
| New York | 62,600 | $706 | $78,405 |
| Illinois | 38,800 | $692 | $44,168 |
| Georgia | 36,800 | $590 | $35,475 |
| Pennsylvania | 34,600 | $686 | $35,317 |
| Ohio | 33,200 | $620 | $30,240 |
| Arizona | 31,000 | $543 | $29,217 |
| Virginia | 29,800 | $629 | $31,380 |
Read: IRS Changes Tax Policy Help Struggling Taxpayers
Check out: How the IRS Collects Taxes You Owe
Where you one of the individuals that didn't claim tax deductions? Will you go through this process? Let us know in the comments below:
Ask a Question