Rewards Checking Will Survive Under New Debit Card Rules
Rewards checking accounts have grown to be a very popular banking product among rate-chasing savers. Many fear they may soon disappear as the Fed's proposal to cap debit card interchange fees draws closer towards becoming reality – but that may not be the case.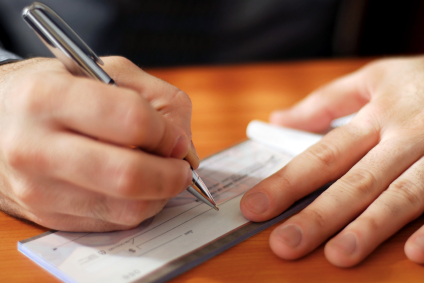 Rewards checking, not to be confused with high interest checking, offers a generously high yield when a customer satisfies a set of requirements. These yields generally beat even the best savings accounts and 1-year CD rates which are delivering returns around 1.30% APY. Currently, it's not surprising to see a rewards checking rate upwards of 4.00% APY.
For interest checking accounts, the interest yield varies typically based on the balance in the account – the higher your balance, the higher your APY.
For rewards checking accounts, the fine print stipulates that the customers has to meet certain requirements to receive the stated APY. These requirements generally include:
Sign up for online account statements.
Receive at least one direct deposit and/or make one online bill payment per statement cycle.
Make a number (usually 10 to 15) of debit card transactions per statement cycle.
Most banks will count a purchase as a debit card transactions when a customer swipes the debit card and selects "credit" rather than "debit". A "credit" transaction does not require a PIN to be entered as it is considered a signature-based transaction. A "debit" transaction requires PIN entry. Banks want you to select "credit" because the transaction is routed through the credit processing network, which carries higher interchange fees paid by merchants.
Durbin Amendment Saves Rewards Checking
As part of the provisions attached to the Dodd-Frank Act, the Fed's proposal would cap debit interchange fees at 7 to 12 cents per transaction. The rule will target any transaction — whether signature debit or PIN-based — involving a debit card. That is the reason why most big banks have removed debit card transactions as a requirement to avoid monthly account fees. The interchange fees collected will no longer be enough to pay for free checking.
Fortunately for those with rewards checking, the new debit card interchange fee rules would apply only to financial institutions with $10 billion or more in assets — courtesy of the Durbin Amendment. Since the most attractive rewards checking accounts are offered by smaller online and community banks, it is unlikely that these rules will have a major impact on the rewards checking market.
Had the Durbin Amendment not specified the rules to larger banks, rewards checking would be defunct within months. Since small banks will not suffer significant revenue losses, rewards checking accounts will stick around.
Ask a Question