Apple iPad 2 Announced: How to Upgrade Your Old Apple iPad
Tech-geeks everywhere have been eagerly anticipating the iPad 3 launch and it's surely around the corner. That's right, we meant iPad 3 not iPad 2. As soon as you get your hands on the latest Apple gadget, it seems, that is is old news already. MyBankTracker has come up with a guide on the best ways to make money from your old technology in order to upgrade to latest innovative item.

iPad 2 Launch and Features
For those of you who may have missed out on all the iPad 2 buzz, the new product was announced today. The original iPad launched to mixed reviews, but it seems that tablet has since gained popularity among the technologically-minded. Here are the noted features of the new iPad 2:
Dual-core A5 processor, up to 2x faster than old iPad
Front and rear cameras
Built-in gyroscope
8.8 mm thick (1/3 thinner than old iPad which was 13.4 mm thick)
Weighs 1.3 lbs (down from 1.5 lbs)
10 hour battery life
Supports wireless data connections with AT&T and Verizon carriers
Will be available in black and white
Price: (WiFi) 16GB $499, 32GB $599, 64GB $699 (WiFi + 3G) 16GB $629, 32GB $729, 64GB $829
Available in the U.S. starting March 11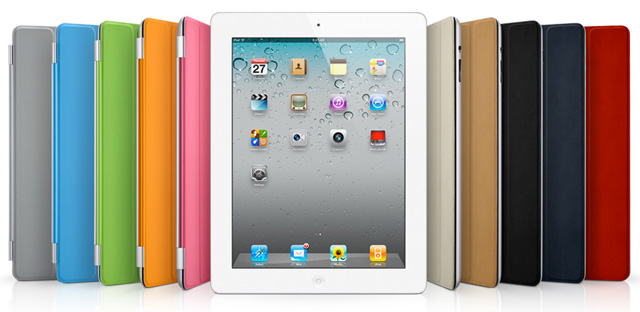 What to Do with Your Old iPad
The constant technological upgrades can be frustrating especially to those on a budget. Here are a few ways that you can still keep up with the new innovations without losing too much money.
Get an Upgrade. If you have purchased your iPad in the past two weeks, you are in luck. An Apple representative said that individuals who have purchased the iPad in the past two weeks can get a full refund, otherwise she suggested you go to sites like Amazon.com to sell your old iPad. We did ask about other products and the policy is different depending on products. For example, the MacBook Pro has a four week return acceptance period.
Sell it on Craigslist or eBay. For resellers, these are the two most popular destinations to get top dollar for their unwanted items. On Craigslist, you can survey the listings for old iPad and adjust your asking price based on demand. On eBay, sellers can view "Complete Listings" to see the prices of sold iPad and ask for similar prices.
Check out the EcoATM. Okay, so this probably isn't feasible for most people, but we thought it was a cool gadget. If you live in California, you may have seen a handful of ecoATMs springing up. These ATMs of the future provide cash on the spot for your recycled electronics. If you haven't heard of them yet check out the story here.
Use Social Networks. It can be hard parting with your iPad, after all you two had some pretty good times together. If you utilize your facebook account or twitter profile you can send a shout-out to some friends who maybe not be the early adapter you are. Many people like to wait before investing in technology to see what others think of it first, this way you can help a friend while simultaneously helping yourself.
You probably store a plethora of private, personal information on the iPad – mostly in emails and banking apps. So, it is imperative to back up and transfer your content into the new iPad and wipe out the information on the old iPad . To delete everything on the iPad:
Connect to iTunes and click on your iPad in the sidebar.
Click on the summary button and then click the "restore" button.
Your computer will ask if you want to restore from backup, you do not want this so click "no".
Soon, the iPad will be restored to factory settings – a clean slate for its next owner.
Ask a Question