U.S. Consumers Score Low on Credit Score Survey
If understanding today's credit score marketplace was a class then U.S. consumers just earned themselves a solid 'D,' results from a new survey conducted by the Consumers Federation of America revealed.
U.S. consumers surveyed in late January answered just 60% of the 22 questions correctly when asked questions about the state of today's credit score marketplace and what can affect it, according to the nonprofit consumer group.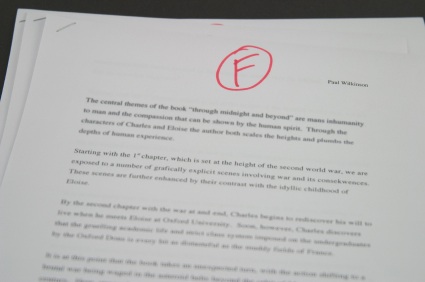 "The good news is that a large majority of consumers know the key factors used to calculate scores and the creditors who use these scores," said the organization's Executive Director Stephen Brobeck in a Monday statement. "The bad news is that consumer knowledge has lagged behind recent changes in the credit score marketplace."
Here's the breakdown of how the survey's 1,000 participants did on the CFA's quiz:
Aged 35-45: scored 67% on average
Those earning at least $100,000: 66%
Aged at least 65 years: 53%
Those earning at most $25,000: 58%
The chart below shows what areas U.S. consumers knew the least about regarding what can affect their scores:
| Fact | Percent correct |
| --- | --- |
| Credit score reflect the risk of a consumer not repaying a loan. | 48% |
| Marital Status does not factor into your credit score | 40% |
| Age does not factor into your credit score | 33% |
| Borrowers with bad credit would pay $5,000 more in interest on a $20,000, 60-month auto loan than one with good credit. | 30% |
| The scale used to rate one's credit varies from agency to agency. | 41% |
| Other website provide generic credit score other than the three major credit bureaus. | 25% |
| Credit repairs are typically unhelpful. | 46% |
All told, the CFA's survey results revealed the need for U.S. consumers to better educate themselves about how credit scores are calculated given today's economic conditions. Specifically, consumers should understand that credit scores can affect what they pay for certain services, and that they have many different credit scores that are mainly generic (like those offered by Experian, Equifax and TransUnion or other websites) but can be lender-based. In addition, consumers must be quick to identify inaccuracies in their credit report that can negatively affect their score and have them corrected. Making timely payments on your mortgage, credit cards and other recurring accounts can also improve your credit score. Check out the CFA's release to find out more about what can affect your score and how to protect it.
Read more: Tips on How to Improve Your Credit Score
Ask a Question