New ecoATMs Dispense Cash for Recycled Electronics
It dispenses cash like any other ATM machine, only instead of putting in a card you put in an old cell phone, and instead of the money coming out of your account the kiosk pays you cold hard cash in exchange for you recycling your old device.
These new, futuristic ecoATMs, produced by the San Diego-based startup with the same name, are scattered throughout southern California. These kiosks aim to offer consumers cash for recycling their electronics.
How the EcoATM Works
Simply place your outdated cell phone or defunct MP3 player into the drawer, and the ecoATM will determine the make and model and its estimated value.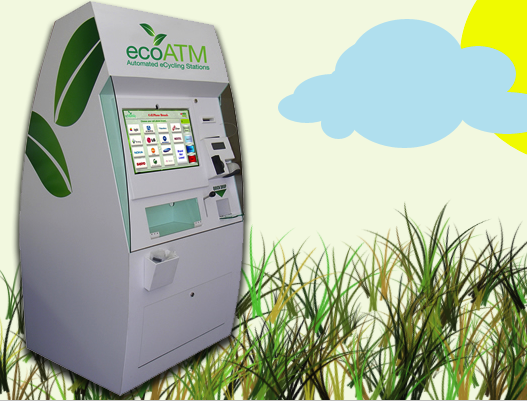 A cable will then snake out and you are required to plug in the device to allow it to check for any internal damages incurred like a non-working keypad. It will also be scanned for a broken screen or other external damages. Finally, ecoATM will drop the device into an interior bin and give you their final offer along with the option to deposit another item or just cash out.
In addition to being environmentally friendly, ecoATMs are also altruistic: you can donate the credit straight to one of their suggested charities instead of taking the cash for yourself.
Why it works
ecoATMs claim to offer highly competitive return rates just for recycling your electronic device, but the main attraction is probably the instant gratification. Additionally, the machine will wipe your device's memory and spit out cash or store credit, with no human contact required. As a precautionary measure, the user is also asked to scan their driver's license before they can receive payment to ensure that the gadget is not stolen goods. The company has used their $14.4 million on conducting field trials for 18 months, collecting 50,000 phones and paying out hundreds of thousands of dollars via 12 ecoATM prototypes.
Ask a Question