An Extensive Guide to Mobile Finance: Banking Apps
As part of a 3-part series MyBankTracker brings you an overview of various mobile apps that help to improve banking, credit card management and personal finance.
The growing trend of mobile finance has led to the emergence of loads of brand new technology, which we have covered extensively over the past few months. Here is a guide through some of the important apps to help optimize your banking.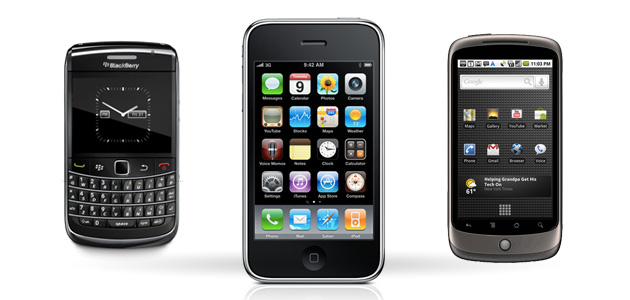 Banking Apps
As mobile banking apps become not only useful but almost crucial, banks have competed (and still are) to come out with the most efficient as well as prettiest app to enhance your mobile banking experience. Differences in display, banking tools and color schemes are just a few of the features that distinguish one app from another. Additionally, certain banks offer their apps to just phones while others have expanded them to the tablets. The following features can (and should) be expected in your bank's mobile app, as they are intrinsic in banking:
Check deposit, loan and credit card balances
Transfer funds
Make bill payments
Find local branch and ATM locations
View pending transactions and account history
Contact customer service
We have reviewed the following banks' apps more extensively and you can click on the links to learn more about them. The four most used apps belong to, not surprisingly, Bank of America®, Chase, Citibank and Wells Fargo, and we have provided an in-depth guide comparing standard functions, extras as well as overall aesthetic appeal. Of the four, Chase is the only app that has the free Quick Deposit feature, allowing you to deposit checks by simply taking a picture of the check with your iPhone.
While TD Bank and Northwest Savings Bank keep it simple offering clear displays and focusing on their one-touch customer service, USAA app for iPad lets you access your insurance cards and it also offers Deposit@Mobile, similar to Chase's Quick Deposit feature. Additionally, they include, along with Union Bank and ING Direct, the ability to wire funds to other people, a rare feature. Capital One's app, similar to their online banking, lets you manage your credit card and direct banking all in one place, while Charles Schwab focuses on more than just banking enabling you to keep track of real-time quotes, charts, watchlists and balances for your 401(k) accounts.
Ask a Question