Bank of America Modifies Mortgages for Arizona Homeowners
Bank of America® has become the first major mortgage servicer to contact homeowners that may qualify for principal reduction programs funded by the federal government's Hardest Hit Fund—enacted to provide relief to homeowners in states hit hard by the economic recession.
Bank of America® (NYSE:BAC) announced late on Wednesday that it had begun sending letters of interest to Arizona homeowners that may qualify for the government's HHF program, which would allow qualified homeowners to reduce their mortgage obliga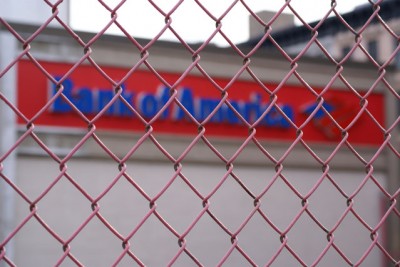 tions through matching contributions from the state and from participating mortgage investors.
"Bank of America® remains committed to helping distressed borrowers remain in their homes through a variety of programs," said the bank's executive vice president Terry Laughlin. "Since the Obama administration established the Hardest Hit Fund (HHF) initiative one year ago, Bank of America® has worked closely with both the Department of Treasury and state housing agencies to design and implement the program to provide interim payment assistance to unemployed borrowers, as well as funding for loan modification assistance to delinquent borrowers."
Bank of America® has already been engaged in similar efforts through programs that support unemployed homeowners in states receiving HHF funding. It currently runs pilot principal reduction programs in California, North Carolina, South Carolina, Ohio, Oregon, Dade County, Florida, and Washington, DC.
The HHF program was established in 2010 by the Obama Administration to provide principal reduction support of no more than 36 months to families in states hardest hit by the implosion of the housing market. Arizona's program, called the Saving My Home AZ, provides assistance to Arizona residents affected by the housing market in the form of mortgage modifications, principal forbearance, mortgage payment relief and second lien elimination.
You can visit the Arizona Home Foreclosure Prevention Funding Corporation's website to find out more about the program. The Treasury Department also has information on HHF-assisted programs by state.
Read: Obama Approves Plans for Mortgage Crisis Assistance Money
Ask a Question