PNC Bank Announces New Checking Accounts, Credit Card Products
PNC Bank is revamping its products with new checking accounts and credit cards to adapt to the new financial regulatory terrain.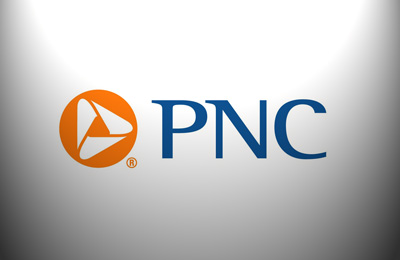 Pittsburgh-based PNC Bank, a part of The PNC Financial Services Group, Inc. (NYSE:PNC), released an announcement regarding new checking accounts and credit cards that will be rolling out. Additional changes are coming to the popular Virtual Wallet account and PNC's rewards programs.
The New Product Changes at PNC Bank
With research and guidance from the voices many customers, PNC updated the Virtual Wallet with new enhancements that offer more budgeting and money management tools to help customers control and manage their spending and saving.
PNC notes some highlighted account changes:
Starting March 27, the Performance Checking account will require a lower average monthly balance to avoid paying a monthly account fee (the current average monthly balance required to avoid the monthly charge of $15 is $2,500). With Performance Checking account, customers are eligible for better rates on deposits and loans and better rewards on credit cards.
Three new credit cards are now available: PNC CashBuilder Visa, PNC points Visa, and PNC Flex Visa. All three PNC credit cards offer a baseline rewards program that is highly competitive compared to other cash back and rewards credit cards on the market. For example, the PNC CashBuilder Visa card earns 1.25% cash back on all purchases and it can go up to 1.75% if you spend $4,000 or more in a month or have a qualifying PNC checking account that meets the minimum balance required.
Starting September 12, PNC's Free Checking and Foundation Checking accounts will no longer earn PNC points and non-PNC Bank ATM fees will no longer be refunded. Both accounts remain free with no minimum balance requirements.
Virtual Wallet and Virtual Wallet Student accounts were improved with more budgeting and money management tools along with bonus reward points with linked PNC credit cards.
It remains a pleasant sight to see that a relatively large bank continues to offering truly free checking when many other banks have restructured their checking products to require minimum balances and/or a number of account transactions to avoid fees. Unfortunately, some debit card rewards and ATM fee reimbursements will be discontinued as checking accounts, especially the free ones, become less profitable due to the strict regulatory environment.
The new PNC credit cards appear very attractive compared to popular cash back and rewards credit cards, which usually offer a bonus cash back and rewards on specific categories while all other purchases typically earn 1% cash back or 1 point per dollar spent.
The PNC CashBuilder Visa offers at least 1.25% cash back on all purchases – even more if you have a qualifying PNC checking account – without worrying about categorical purchases.
PNC's other two credit cards reward 4 points for every dollar spent. Most of their $100 gift cards cost 40,000 points, which equates to 1.75% cash back, and $100 cash can be redeemed for 50,000, which equates to 1.40% cash back.
Ask a Question