Study: Ageism in the Workplace Harms Productivity
Chronic ageism can significantly undermine productivity in the workplace, a new study revealed this week. Agesim, defined as "a system of stereotypes, policies, norms, and behaviors that discriminate against, restrict, and dehumanize people because of their age," may be more prevalent then some may realize.
The study took a look at four generations—Traditionalists, Baby Boomers, Generation X and Generation Y—and found that not only did every age group, management level and global region endorsed age stereotypes, but that the higher the organizational role the more likely someone would endorse such stereotypes.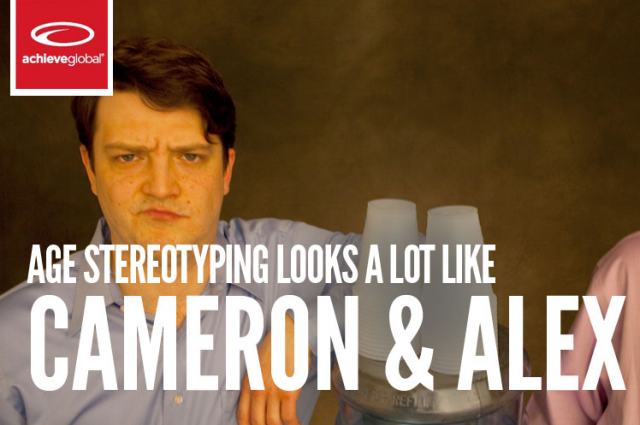 "Pervasive age stereotypes program employees to see their colleagues as caricatures," said Craig Perrin, AchieveGlobal's director of product development. "We recommend treating people as individuals, focusing on needs we all share. Regardless of their age, all employees seek respect, competence, connection and some degree of autonomy."
Read: Age Doesn't Matter: Wells Fargo Survey Says Tech Savvy Not Only for the Youth
Generational Rankings
The study, complied by business consulting firm AchieveGlobal, identified Traditionalists as those born between 1925 to 1945 and stereotyped as being the most rule-oriented, conservative and self-sacrificing. Baby Boomers, born between 1946 and 1964, are also considered to be loyal and diligent employees, though they were also perceived to be more ruthless in their pursuits of material goods and idealistic than their elders. Generation Xers (born between 1964 and 1980) were perceived to be more more cynical, individualistic and skeptical of authority, while Generation Yers (born between 1981 and 1999) were the most narcissistic, technologically-savvy and the least loyal workers.
All told, the most pervasive age stereotypes found were that work is less central for younger employees, who also value leisure time more than their older counterparts, have a weaker work ethic and place more value on individuality.
Based on literature currently available regarding generational differences, here's how each of the four generations are perceived:
| Work Value or Trait | Rankings |
| --- | --- |
| Work centrality | Traditional>Baby Boomers>Gen X>Gen Y |
| Work Ethic | Traditional>Baby Boomer>Gen X>Gen Y |
| Leisure values | Gen Y>Gen X>Baby Boomers |
| Altruistic values (helping, volunteering) | No differences |
| Intrinsic values (meaning, using talents) | No differences |
| Extrinsic values (money, status) | Gen X>Gen Y>Baby Boomers |
| Affiliation or social values | Longitudinal: Baby Boomers > Gen X > Gen Y; Cross-sectional: Gen Y > Gen X > Baby Boomers |
| Job satisfaction and intention to leave | Gen Y > Gen X in job satisfaction; Conflicting results for intention to leave |
| Individualistic traits and attitudes | Gen Y > Gen X > Baby Boomers > Traditional |
For more information on the study go to Agestereotypes.com, where you can also take a quiz to find out if you're workplace practices ageism. Chances are it does if you've ever heard (or taken part in) banter similar to that featured in the video below:
Ask a Question