American Express Bank Savings Account Drops to 1.15% APY
The bad news for savers continues churn out as American Express Bank, FSB.'s high-yield savings accounts falls from 1.30% APY to a less competitive 1.15% APY.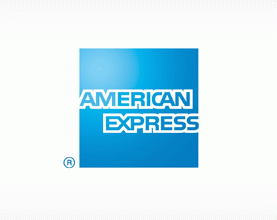 As the deposits division of legendary credit card giant American Express Company, it has been touted for having a great savings rate and stellar customer service according to the reviews here on MyBankTracker.com.
The praises for offering a high savings accounts APY may no longer apply as the rate has just dropped from 1.30% APY to 1.15% APY, a whopping 0.15% decrease. It represents a large cut as many banks cut their rates slowly over time whereas American Express Bank opted for a single dramatic drop.
As the minor differences interest rates on popular savings accounts become insignificant, other features of the bank will play larger roles in attracting new customers. Areas such as the account opening experience, customer service, and fund transfer time will receive larger emphasis while we wait for higher interest rates, subject to the economy's recovery.
American Express Banks Falls on the Charts
American Express Bank, FSB. held the position with the top-earning savings yield at 1.30% APY but falls a few spots among the ranks after the rate cut. Sallie Mae Bank, which been a fierce competitor, also recently dropped its savings rate from 1.30% APY from 1.25% APY and now becomes the leader in savings rates.
Here's how the current top online savings accounts pan out:
Are you a current customer who is considering switching banks in search of higher savings returns? Or, is there some aspect of the bank or account that convinces you to stay put? Let us know in the comments section below or consider writing a bank review.
Ask a Question