Study: Prepaid Cards Offer Fewer Fees Than Checking Accounts
Prepaid cards may become more popular with U.S. consumers after a recent study revealed that they could save more than $141.65 per year in annual fees over traditional checking accounts.
Consumers will end up paying at least $218 per year using traditional checking accounts in comparison to the minimum $73.35 per year they can pay by using prepaid cards, according to a study released by financial services consulting company Bretton Woods Inc. analyzing payment options such as basic checking accounts, reloadable prepaid cards, cash-based lifestyles and check cashing services.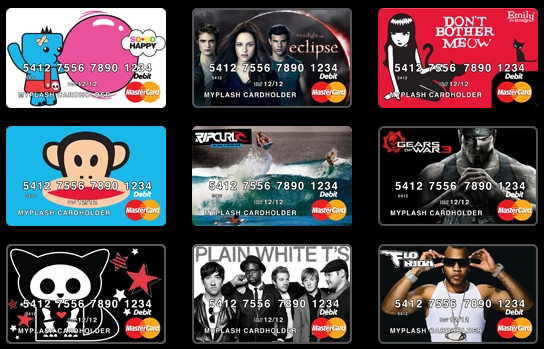 The study showed that prepaid card users may pay between $76.35 to $261.35 in annual fees if they used direct deposit and between $184.35 to $380.15 if they didn't. Checking account customers stood to pay anywhere between $218.35 to $314 per year to manage their accounts, while those use both check cashing facilities or primarily pay with cash stood to pay between $139.68 to $719.64 annually in fees.
Bretton Wood's study of the payment market, its second since 2009, compared the prices of basic FDIC-insured checking accounts offered by the four largest U.S. banks by assets with the prices offered by the largest U.S. card issuers providing prepaid card services.
"Just like our 2009 report, this year we found that prepaid cards offer a compelling value because they fill a growing void created by increasing fees for checking accounts driven by recent legislation," said the study's author, economist G. Michael Flores, in a statement. "Reloadable prepaid card fees are reasonable and consumers are turning to the products because the cards meet their basic financial needs with consumer protections and convenience of features at an attractive price point."
Interchange Fee Rules Threaten Banking Services
A number of U.S. banks have rolled back free checking services and debit rewards programs in response to tighter federal regulations imposed through legislation like the Dodd-Frank Act and 2009's The Credit CARD Act. A current rule that would impose limits on interchange fees charged to merchants by financial institutions is already expected to cost American banks some $12 billion.
The rule—coined the Durbin Amendment after its creator Sen. Richard J. Durbin—would cap interchange fees charged by banks with assets of $10 billion or more at 12 cents. Smaller banks and credit unions not beholden to the rules still argue that they would be negatively impacted if merchants choose not to allow use of their cards. If approved in its final form, the Durbin amendment, included in the Dodd-Frank Act, would take effect this July.
Read: Mango Financial Offers Banking to the Unbanked (Interview With Co-Founder)
Learn: House Committee Convenes on Contentious Interchange Fee Rule
Ask a Question