An Extensive Guide to Mobile Finance: Credit Card Apps
As part of a 3-part series MyBankTracker brings you an overview of various mobile apps designed to help improve banking, credit card management and personal finance.
The growing trend of mobile finance has led to the emergence of loads of brand new technology, which we have covered extensively over the past few months. Here is part two of our guide: an overview of some of the important apps to help optimize your credit card management.
Here is a link to part one in case you missed it: An Extensive Guide to Mobile Finance: Banking Apps.
How credit card apps are different
Credit card apps among the major companies try to enhance your ability to organize credit card payments and overall purchasing experience. However, while it may seem enticing, do not compare your credit card app to your mobile banking app. Since a credit card means buy now and pay later, the apps do not place heavy emphasis on managing your real money, rather on how to take advantage of their services like rewards and special merchant offers as well as, of course, tracking your account.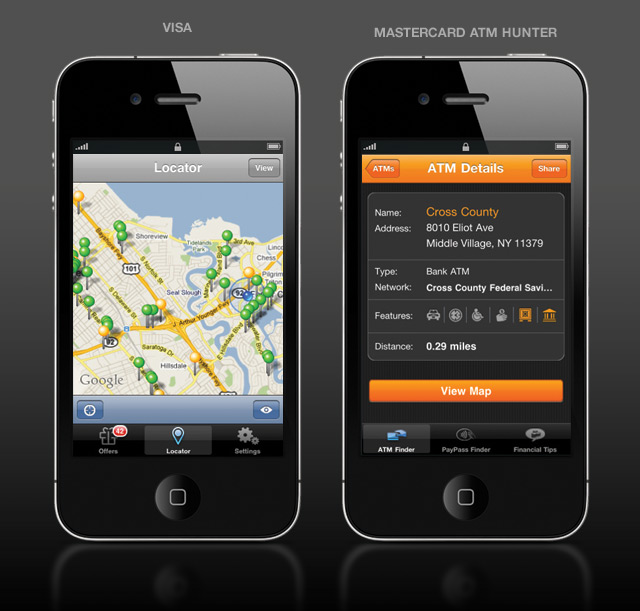 To begin, the household companies MasterCard and Visa are involved in the strongest competition. The Visa Mobile app will get to know your spending habits, and based on your purchases it will send merchant discounts and special offers to you via the app eliminating the need for paper coupons.
MasterCard has a larger selection of apps, including a similar app called Overwhelming Offers and another one called Priceless Picks, which allows you to rate an experience with a store you shopped at and see others' ratings before you go. They also have MoneySend, which is similar to a banking app because it employs the ability to accept credit or debit card payments, pay for goods and services, and manage your transaction history.
Keeping it simple
As MasterCard shows, the issue of making and managing mobile payments will always be a relevant part of these apps. Always an innovator, PayPal's app takes MoneySend to the next level. In addition to the ability to deposit money, send payments and make secure purchases from mobile web sites, you can also make a payment simply by snapping a picture of the check, as well as transfer funds with a "bump" of your iPhone.
Discover card and American Express both have much simpler and more direct apps, allowing you to make payments, check your balance and view rewards activity. In addition, American Express has also developed a mobile-ready website so you can access American Express Online from your phone's browser.
A wider range of tools
Credit Card apps Verifone, Intuit and Square all offer their own unique apps that utilize mobile phone swipe-technology allowing you to accept credit card payments straight into your smartphone. PageOnce, which will be covered more extensively in our upcoming personal finance portion of the guide, offers the ability to track all your credit card accounts in a single app.
We have also reviewed Citibank's constant app progress, including the ability to constantly know the status of your credit card account, and check out our comparison between Visa and Mastercard in terms of ATM locators and Mastercard's contactless payment.
Ask a Question