$1 Bill Should be Eliminated According to the GAO
With Congress still in debate over how to reduce the nation's ballooning deficit, the U.S. Government Accountability Office is offering a suggestion it says could save the country $5.5 billion over 30 years: replacing the $1 bill with a coin.
The GAO's reported showed that the U.S. could save an average of $184 million annually by replacing the $1 note with a coin—significantly less that the $522 million estimate the government agency reported back in 2000.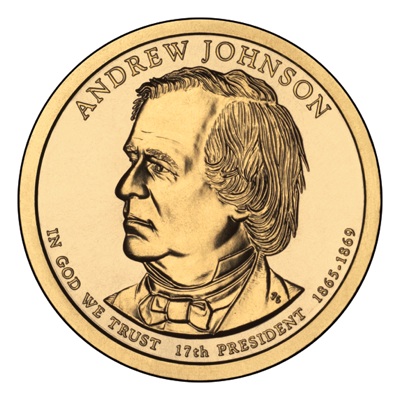 "We have previously recommended to the Congress replacement of the $1 note with a $1 coin and, in view of the ongoing significant estimated federal financial benefit, continue to support this prior recommendation," the March 4 report stated.
The GAO arrived at these numbers by creating an economic model and interviewing officials from the Federal Reserve, the Treasury Department and the U.S. Secret Service as well as outside experts and officials from countries like Canada and the U.K.—two countries that have already replaced their lower denominator bills with coins.
In addition to both the U.K. and Canada, Australia, France, Japan, the Netherlands, New Zealand, Norway, Russia and Spain, are countries that have also replaced lower-denomination notes with coins, according to the GAO's report, while most of these note-to-coin transitions occurred in the 1980s.
Public Opinion on a $1 Coin Mixed:
A survey conducted by the GAO suggested that Americans were mixed on the idea of the U.S. transition its $1 bill to coins. A 2002 survey conducted by the agency showed that 64% of Americans were opposed to the idea of eliminating the $1 note because they were inconvenient to carry and not readily available, amongst other reasons. However, when asked whether they would be interested in a new $1 coin when told of its cost benefits to the federal government, just 37% of the public were opposed to the change.
A newer poll carried out by Gallup in 2006 revealed much more opposition towards replacing the $1 bill—79% of the public opposed the change in that poll, while that percent only dropped to 64% when respondents were told the U.S. could save half a billion each year by making the switch.
Do you think that the federal government should replace the $1 bill with a coin? Let us know in the comments section.
Read: How to Detect Counterfeit U.S. Bills
(polls)

Ask a Question