Fifth Third Processing to Pilot Mobile Check Deposit Services in Midwest
Following closely behind Bank of America® and other large banks, Fifth Third Processing Solutions—an arm of Fifth Third Bank (NYSE: FITB)—will soon pilot a new mobile check deposit service to certain Midwestern banking customers.
The payment processing company announced late on Tuesday afternoon that, together with global information technology company 3i Infotech, it would begin its pilot program with Salem, Mo.-based Town & Country Bank that will give its customers the ability to deposit checks around the clock using their mobile phones.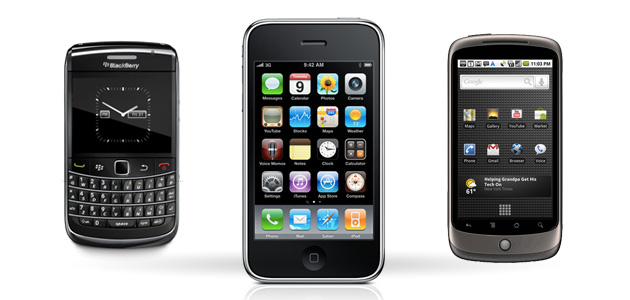 Gary Gerber, Vice President of Product Innovation and Development at Fifth Third Processing, told MyBankTracker.com that both Fifth Third and 3i Infotech had been developing their mobile check depositing technology since the fall of 2010 and would make it available to Town and Country customers this coming spring. Town and Country's "appetite for innovation" heavily influenced both Fifth Third Processing and 3i Infotech's decision to pilot the new service—called 3i Infotech eCapture mobile check deposit—to the bank's customers, said Gerber.
"Town & Country is inherently one of our more innovative customers" said Gerber, adding that the bank had already been using Fifth Third Processing's ATM check deposit feature, which allows customers to deposit checks at any Town & Country ATM without an envelope.
To date, there are 30 different mobile phones certified to use 3i Infotech's check depositing technology, including Blackberry, iPhone, and Windows Mobile.
Similar mobile check depositing technologies was made available to USAA customers in August 2009 and to Chase Bank's iPhone customers in July 2010 and on Android-bearing customers in November 2010. Bank of America® recently announced its own plans to launch a mobile check depositing service, and is now expected to introduce the new service to its customers in 2012.
Read: Bank of America®: Mobile Check Deposit Feature Expected to Launch Q2 2012
Learn: Chase iPhone App Adds Mobile Check Deposits
"Mobile check deposit is all about customer convenience and service and we are excited to add this significant capability to our mobile banking suite that we offer our financial institution partners," said Fifth Third Bank's president of financial institution services Royal Cole in a statement. "It doesn't get much more convenient than this.
Town and Country Bank has 11 locations across South Central and Eastern Missouri, and total assets of $500 million.
Both 3i Infotech spokesman Josh Wendroff couldn't immediately be reached for comment on Wednesday.
Ask a Question