Bank of America May Close Up to 10% of Branches
Bank of America® Corp. (NYSE:BAC) may shut down up to 10% of its least profitable branches in the coming years as the nation's largest bank by deposits looks to focus on new technology and expansion of existing customer relationships.
Joe Price, president of Consumer and Small Business Banking for Bank of America®, presented the Bank of America®'s forward-looking goals in the 2011 investor conference on Tuesday.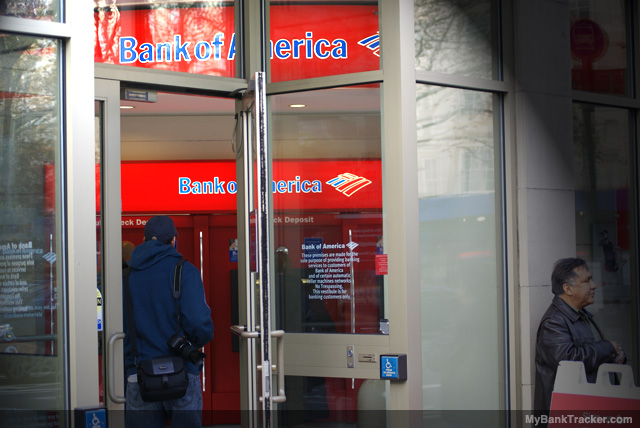 In response to a question, Price said that as many as 10% of Bank of America® branches could be closed in the next two or three years. One third of clients at the branches on the chopping block are not profitable.
Price said that the bank is always looking to increase efficiency, which involves reviewing less profitable locations. Possible solutions to less efficient branches include: improving profitability, consolidation, or closings.
Nearly two years ago, Bank of America® announced that it could close as much as 10% of the then-6,100-branch network. Bank of America® currently operates over 5,800 branches in the U.S. and has 57 million consumer and small business relationships (29 million are active in online banking). If Bank of America® reduces its branch network, nearly 600 branches could disappear but that wasn't the case with the previous decision to close branches.
Branch closings target the less profitable branches but "it doesn't mean we won't open some new banking centers as we drift down" while taking into account the changes in customer preferences, Price noted.
Value Still Found in Personal Customer Service
Price said the bank recognizes the increase in online banking, mobile banking, and ATM banking among customers but offers a remind that customers find value in the personal touch of a local branch.
"Last year, about 82% of all service transactions occurred within self-service channels. However, bank centers remain very important as customers prefer to work with our associates either by phone or in banking centers to resolve problems and service requests."
Other trends highlighted by Price include accessibility of accounts through new mobile technology and devices to provide a better customer experience.
Ask a Question