Activist Group Threatens Bank of America with Wikileaks Documents that Prove Fraud
Though only a threat, Bank of America® (NYSE:BAC) is probably preparing to go into damage control this weekend as activist collective Anonymous plans to release documents on Monday, which claim fraud was committed by Bank of America® employees.
The threat of documents pointing to corruption by Bank of America® have been stirring since Wikileaks founder Julian Assange claimed to have a 5GB hard drive that was once owned by an executive member of the bank back in December 2010. Since then Julian Assange has been hit with a number of his own issues and the Bank of America® story went dead.
Well it seems rumors have returned, with a member of the activist team who goes by the Twitter handle OperationLeakS, posted an internal email from the formerly Bank of America®-own Balboa Insurance Company late Friday night. After review, the email released does not seem to carry any incriminating content, and instead acts as a teaser to prove they actually had documents.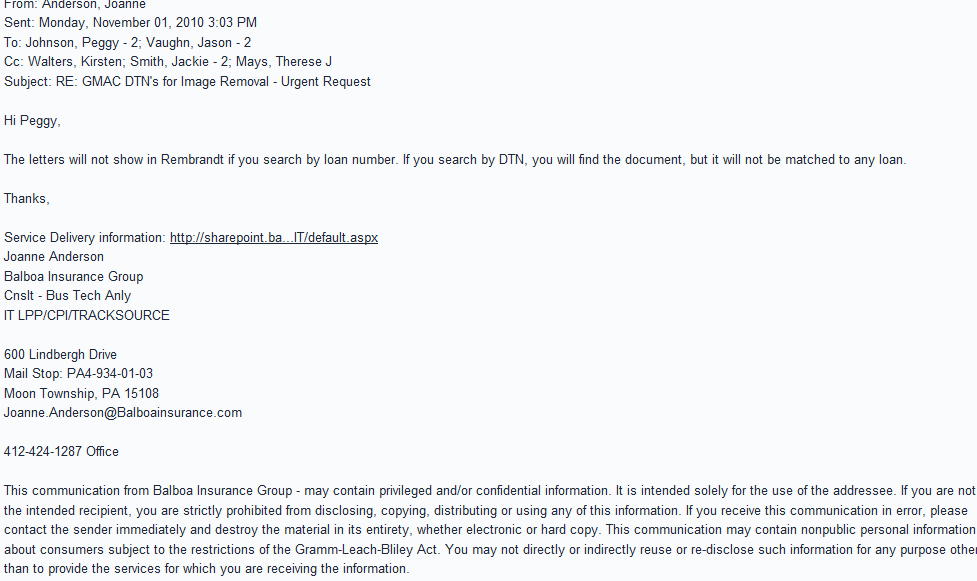 OperationLeakS is also claiming these documents come from a disgruntled employee that shared emails and documents that prove "fraud" was committed by Bank of America®. A representative from Gawker Media attempted to gain an interview, but was denied. They did learn that the documents could disclose conversations between GMAC and BofA on the topic of mixing loan numbers to not match it's documents so they could foreclose on Americans.
While these claims, are just that – claims. Rumor of documents could be true, as Gawker did speak with an insider close to the matter, who told them he believes the leak is real. They were quoted in saying "From what I know and have been told, it's legit," and "Should be a round of emails, then some files, possible some more emails to follow that."
This is not the first time activists have made claims that where merely a scare tactic. Bank in December 2010, reports where released that MasterCard credit card numbers were leaked and shared over Twitter, but MasterCard, quickly responded that the security breach were false.
Expectations are that the documents will be released on Anonleaks.ch, where activist group Anonymous has been busy. Last month, they posted thousands of internal emails from Security Company HBGary CEO Aaron Barr, which highlighted a plot to attack Wikileaks and eventually lead to his resignation.
MyBankTracker.com will be sure provide any updates on this story as they break.
Check out: Activist Group Releases Bank of America® Emails and Wikileaks Documents on Mortgage Practice
Ask a Question