Ally Financial's SmartAuction Nabs "Best Performance" Award
Searching for the perfect used car isn't easy, but thanks to Ally Financial's online used car auction database service a channel exists to aid dealers in bringing the widest variety of automobiles to their customers.
Ally Financial's SmartAuction service provides an online forum for dealers looking to sell their used cars to the highest bidder. Since its launch in 2000, the service has sold more than 3.5 million vehicles, and sold roughly 412,000 automobiles in 2010 alone. SmartAuction helped Avis Budget Group remarket more vehicles from its fleet in 2010 than any other online auction. More recently, the service was awarded the 2010 "Best Performance—eChannel" award from Avis Budget Group.
"Avis Budget Group relies on all of its remarketing service providers to meet or exceed certain performance metrics each year, and Smart Auction delivered exceptional results for us in 2010" said Avis Budget Group's vice president of Fleet Disposal Greg Thibault in a statement."
Check out: Ally Financial: U.S. Treasury Plans to Sell Ally Trust Preferred Shares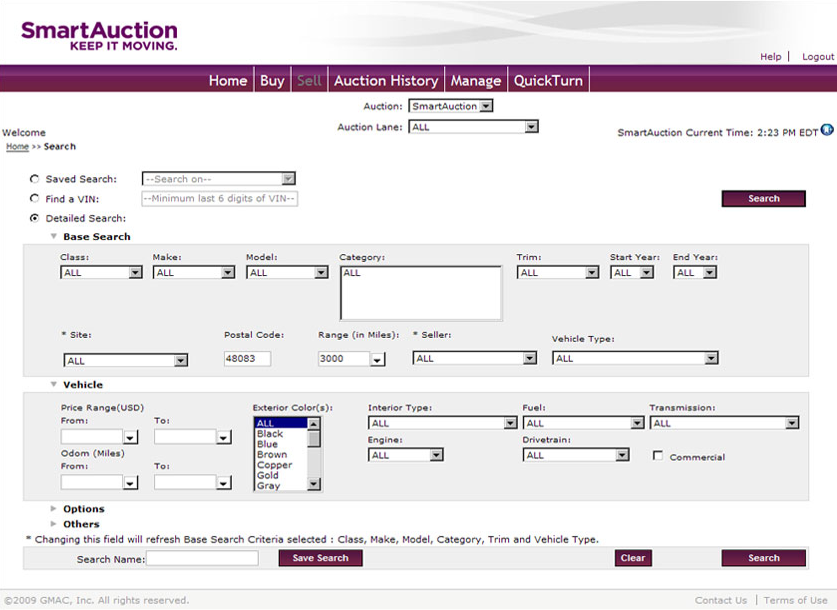 With SmartAuction, dealers, consignors of rental fleets and repossession companies have access to the following tools:
Mobile Auction—where buyers can bid on automobiles, and dealers can receive and accept offers and manage their inventory postings
Virtual Showroom—where bidders have access to thousands of vehicle postings and can search for the car of their choice by make, model, color and other search criteria
QuickTurn—an inventory management service that allows dealers to see which of their products turn the fastest, sell at the highest prices, and get real-time appraisals of their inventory
Ad Accelerator—this tool can also help dealers close more deals by improving their online advertising capabilities, and turn more online browsers into buyers
While SmartAuction is not open to the public, consumers are not excluded from enjoying its benefits.
"A smart strategy for consumers looking for a specific used vehicle that they can't find on a dealer's lot is to ask their dealer to check SmartAuction" Ally Financial spokesman Tony Sapienza told MyBankTracker in an email. "SmartAuction is an industry leading online used-vehicle auction site that dealers and other large vehicle fleet owners use to manage their inventory."
Sapienza added that through Virtual Showroom, consumers have the ability to view cars that are in auction, which dealers can then purchase online and have delivered to their dealership.
"It's a great way to match the right vehicle with the right customer" said Sapienza.
Ask a Question