Fed Maintains Low Interest Rates, Bond-Buying Program Unchanged
In the second Fed meeting of 2011, essentially nothing has changed in the monetary policy currently being implemented. The benchmark Fed funds rate continues to hover at all-time lows and the Fed's second round of quantitative easing will proceed as scheduled.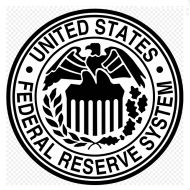 After the latest meeting, the Federal Reserve plans to keep its stance when it comes to keeping interest rates near zero and staying on track to inject liquidity into the U.S. economy.
The target range for the federal funds rate will stay at 0 to ¼ percent, which the Fed believes will remain at that these "exceptionally low levels" for an extended period of time. And, the $600 billion bond-buying program will continue according to the plan set out back in November.
There was a positive outlook for the economic recovery, which was described as having a "firmer footing". However, the Fed said that the elevated unemployment rate and low inflation rate remains inconsistent with levels that will carry the economy in the long-term.
No Surprises
In the first Fed meeting of the year at the end of January, the Federal Open Market Committee (FOMC) reviewed the progress of the gradual economic recovery. But, "it has been sufficient to bring about a significant improvement in labor market conditions," said the Fed in a statement after the January meeting. The FOMC announced that it will maintain the federal funds rate at historic lows of 0 to ¼ percent while monitoring the second round quantitative easing (QE2), inflation, and unemployment.
Since the last meeting, the unemployment rate has fallen to 8.9% and inflation remains shy of the Fed's target of about 2%. Because of an improving employment outlook and rising stock prices, there has been speculation that the Federal Reserve may cut short its $600 billion purchase of Treasury bonds as part of QE2, which is set to be completed by the end of June.
Bank Rates Continue to Deter Savers
With low benchmark lending rates to stick around, savings yields will most likely continue to fall.
Over the past several weeks, there has just been a continuous stream of rate cuts across most of the high-yield online savings accounts from popular banks including ING Direct, Ally Bank, and American Express Bank. Money market rates and CD rates are not fairing too well neither – to the point where there is little incentive for the population to save.
The next Fed meeting will be held April 26-27.
Ask a Question