New Internet Tax Law in Illinois Strikes Chord With Online Retailers
Illinois has joined several other states by enacting a controversial law that will now force out-of-state online retailers to charge customers state sales tax. Many feel this move will cost the state substantial jobs and revenue.
The internet tax law, signed into law by the Illinois' governor, Pat Quinn, on March 10, will now force out-of-state online retailers with business operations in Illinois, or that conduct business with companies that have a presence in Illinois, to charge state taxes on all purchases made. This includes online retailers that advertise on the websites of affiliates based in the state.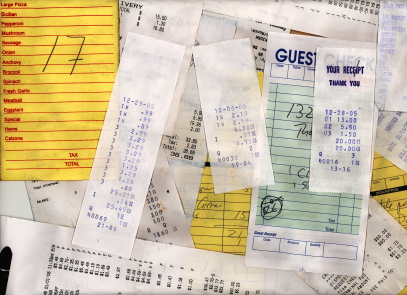 The new law, called HB 3659, essentially takes aim at companies engaged in affiliate marketing—a practice under which one business rewards another business (or, an affiliate) when the latter pulls in customers. To date, 12 states that have rejected similar proposals regarding internet tax laws, according to technology trade organization TechAmerica. Ohio, Rhode Island and Colorado are working to repeal their internet tax laws, according to Ed Longanecker, Executive Director and Regional Vice President of the organization.
Internet sales tax laws were first introduced to the public in 1992, when the Supreme Court ruled that out-of-state retailers with a physical presence in a customer's state must charge such tax. Former Rep. Bill Delahunt (D-Mass.) last year introduced legislation that would require all retailers to charge sales tax regardless of the whether or not they have a physical presence in the state.
The state of Illinois currently ranks eighth amongst U.S. States with the highest sales tax, according to the Tax Foundation.
Read: Top 5 States and Cities With the Highest Sales Tax Rates
Opponents of Internet Tax Law React:
The bill has drawn heavy fire from various affiliates like CouponCabin.com and e-commerce facilitation company ShareASale.com, which have both argued that the new law will result in job losses and will harm the state's economy.
"The only result of this law is that high-growth businesses like CouponCabin will be driven out of Illinois to maintain their relationships with out-of-state merchants" said CabinCoupon.com's CEO Scott Kluth in statement, adding that the new law would result in significant job loss for the state by the elimination of businesses that rely on the relationships with online merchants.
"Due to the fact that out-of-state online retailers (any and all retailers and not just the one target that everyone is mentioning) can simply terminate their affiliate programs in Illinois, thus removing themselves from this bill's grasp, no revenue will be collected. That means no revenue, lost contracts for Illinois businesses, and loss of jobs in Illinois," said ShareASale.com's founder and CEO Brian Littleton in a statement.
Amazon, which reportedly called the new Illinois law "unconstitutional," has already decided to close its Illinois affiliates.
"We had opposed this new tax law because it is unconstitutional and counterproductive. We deeply regret that its enactment forces this action," Amazon said in a message to its Illinois-based affiliates MyBankTracker was able to obtain a copy of.
On the other side of the fence are legislators and trade organizations such as the National Retail Federation, which feel that internet tax laws are necessary. The main issue with respect to internet sales tax, according to Maureen Riehl of the NRF, is not whether or not it should be collected but rather the best way of collecting such taxes constitutionally.
"No one state can force that tax obligation outside their borders," Riehl told MyBankTracker. "That requires an act of Congress."
Do you think that internet tax laws are fair? Let us know in the comments section.

Ask a Question