Senate Bill Proposal to Delay Fed Debit Card Fee Rule
The decision by the Federal Reserve to limit debit interchange transaction fees is facing mounting opposition from big banks and, recently, a group of U.S. senators who've proposed a bill to delay the debit card fee rule for two years.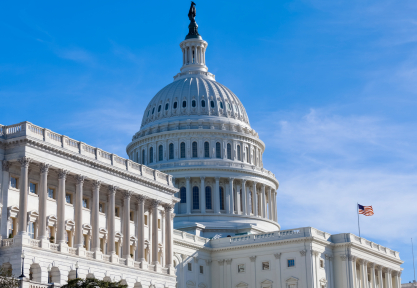 Led by Senator Jon Tester (Dem., Montana), a bipartisan group of U.S. senators has formally introduced a new legislation, dubbed the "Debit Interchange Fee Study Act of 2011," to combat the controversial proposed Federal Reserve debit card fee limits.
A Two-Year Delay and One-Year Study
Tester's bill calls for a two-year delay of the new debit interchange fee rule, part of the Durbin Amendment of the Dodd-Frank Act, which will cap interchange fees at 7 to 12 cents per debit card transaction — the current average is 44 cents. If enacted, the rule will cut debit interchange fee revenue by as much as 84 percent.
Public comment for the Fed's proposed rule closed on February 22 and the central bank will finalize its decision by April 21. The rule, if passed, will be effective on July 21.
Recognizing that the Fed rule would severely cut into profits, banks have threatened to establish purchase limits on debit card transactions where customer wouldn't be able to use their debit cards on purchases over $50 to $100.
In addition to a two-year delay, the Debit Interchange Fee Study Act will call for a required study within 12 months of enactment that reviews the impact of regulating debit interchange transactions and other related issues. The agencies responsible for reporting the results of the study include the Board of Governors of the the Federal Reserve System, the Office of the Comptroller of the Currency, the Federal Deposit Insurance Corporation, and National Credit Union Administration, all of which has publicly raised concerns regarding the Fed's proposed rule.
Sheila Bair, chairperson of the FDIC, was cited, "… we are concerned that these institutions may not actually receive the benefit of the interchange fee limit exemption explicitly provided by Congress, resulting in a loss of income for community banks and ultimately higher banking costs for their customers."
In response, Senator Richard Durbin (Dem., Illinois) noted that major electronic payments processors Visa and MasterCard and big banks will be receiving the equivalent of a monthly $1.3 billion bailout if Tester's bill was passed. Meanwhile, merchants and retailers argue to federal lawmakers that the delayed rule means their savings cannot be passed on to consumers through lower prices.
In order to intercept the implementation of the Fed's debit card fee rule, the new Senate bill will need 60 supporting votes to gain passage.
To read the proposed Debit Interchange Fee Study Act of 2011, click here.
Ask a Question