Best Places to Drink a Beer
While much consternation surrounds the heated debate of which city is the best beer city in America, we have devised a top-five list based on popular comments and surveys from multiple existing sites. Here are what seem to be the best beer-towns America has to offer.
The order of this list is really the main focusing point as most who have written about this popular and debatable topic have included at least four of these five cities.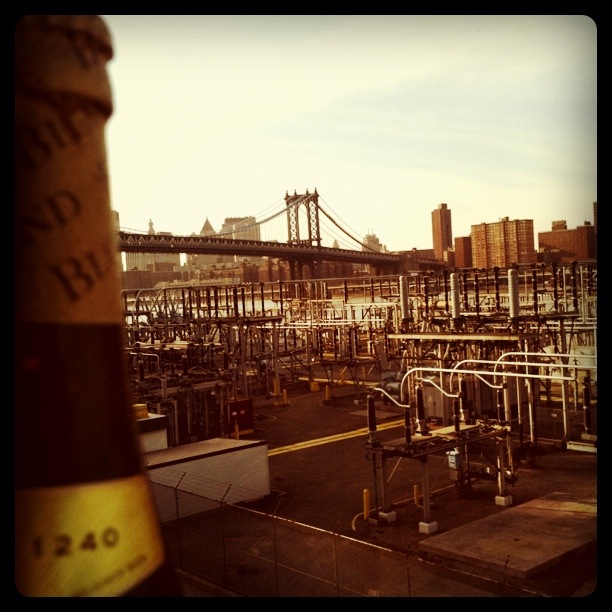 1. Portland, Oregon – For those of our readers who did not already know, Portland has a list of stats making it (undisputedly) number one. Beer is an integral part of Portland's culture. It has more than 38 breweries which is the most breweries in any U.S. city. There are also bus tours set up just for touring the breweries and multiple festivals just celebrating beer like Beervana, Portland International Beerfest and the OBF (Oregon Brewfest), a huge outdoor summer event along the waterfront. This is in addition to the fact that Oregon is one of the major hop producers and a huge grain producer in the US. Some great bars to check out are the Portland pub and the Gasthaus Pub.
Average Cost of a Pint Beer: $4.00
2. San Diego, California – While some people may think that San Diego is being cheated out of its rightful number one slot, it there is still plenty of glory in number two in the U.S.A. San Diego boasts over some of the most innovative and respected craft breweries in America, and most likely you'll find any beer style to suit your fancy at one of the local breweries. English, German, hoppy and very hoppy beers are all available here including some of the best tap houses. Check out Hamilton's Tavern or Shakespeare Pub & Grille, which offers British pub atmosphere in downtown, Little Italy.
Average Cost of a Pint Beer: $4.75
3. New York, New York – Not one to be left out of anything, New York City probably has the greatest beer/bar scene in the U.S. With over 20,000 bars and restaurants operating within the five boroughs, it is hard to choose the best place for a brew. Brooklyn is a great destination with many popular bars like Barcade, Union Hall, and Moe's. There are many beers on tap including some micro-brews from the heart of Brooklyn itself.
Average Cost of a Pint Beer: $5.72
4. Philadelphia, Pennsylvania – Rumor has it that the Declaration of Independence was drafted in these very taverns. A diverse and excellent group of beers are brewed in the Philadelphia region and most are quite tasty. Philadelphia also boasts a huge U.S. market for Belgians. However, it's lager beers that set Philadelphia apart with Yuengling Lager, a huge competitor in the market. Next weekend make a trip out to McGillin's Olde Ale House with some buddies or the Black Sheep Pub, which is a great place in Center City to get away from the hustle and bustle.
Average Cost of a Pint Beer: $5
5. Chicago, Illinois – The Windy City has become one of the country's best places for small-batch beer as home of the brews with Goose Island's three venues and a plethora of great beer places within walking distance of Navy Pier. Clark Street is a great crawl for music and beer happenings, and Chicago looks and feels a lot like New York except with a more relaxed Midwestern atmosphere. While you are there make sure to visit Monk's and Miller's, two great relaxed and comfortable bars, and Monk's has great burgers.
Average Cost of a Pint Beer: $4.67
Ask a Question