Wilshire State Bank: Goal-Oriented Rainbow Savings Plan
Wilshire State Bank takes a rather different approach towards interest-earning deposit accounts with its Rainbow Savings Plan, a goal-oriented savings program.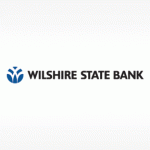 The Rainbow Savings Plan from Wilshire State Bank focuses on customers with financial goals in mind. It is a unique offering where customers deposit funds in increments until a certain amount is reached, while earning a relatively high interest rate.
When a customer opens a Rainbow Savings Plan, the customer designates the desire balance they want to end up with and the time it'll take to accomplish it. Depending on the term and the goal, you will make a fixed monthly deposit until you reach that goal.
Your balance will be earning interest as you work towards your goal—the longer your contract, the higher the interest rate. If you schedule automatic transfers from a current Wilshire State Bank deposit account, you can earn interest rates that is nearly a quarter of a percent higher.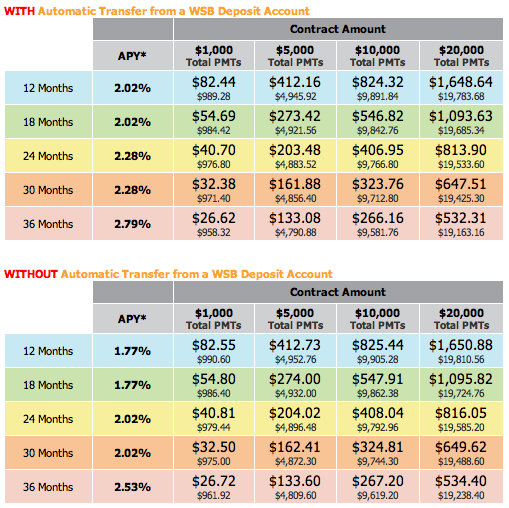 Based on the chart above, a new customer with a contract amount of $5,000 for 12 months will make a $412.16 monthly installment for the next twelve months. At the end of the contract, you will withdraw $5,000.
There are no penalties for missing a monthly deposit but you will see reduced interest earnings and maturity amount. Failure to make 3 consecutive installments with end in account closure or transfer of funds to a regular savings account.
Wilshire State Bank operates 23 banks in California, New Jersey, New York, and Texas but accounts are available nationwide and can be opened online.
Is It Right For You?
The Rainbow Savings Plan is ideal for savers who don't have a ton of cash on hand and are dedicated to start saving. But, compared to CDs and high yield savings accounts, the Rainbow Savings Plan may not be offering higher returns even though the stated interest rates look attractive.
For example, new customer who opens Rainbow Savings Plan for a 12-month term with a goal of $5,000 requires a total of $4,952.76 in total monthly installments. The interest earnings for the year is $47.24, which is the equivalent of a 0.95% APY. Currently, a 12-Month CD from Ally earns 1.25% APY and a savings account from Discover Bank earns 1.20% APY.
Ask a Question