Big Banks Pass Fed Stress Tests, Dividend Hikes & Stock Buybacks Follow
The Federal Reserve has completed its latest round of stress tests on the nation's largest banks. After learning that they've passed, the top players such as Wells Fargo and JPMorgan Chase are making quick moves to boost their stocks' appeal.
Investors in the financial sector should be glad to hear that the Fed has notified the 19 biggest banks, including Bank of America® and Citigroup, that they have received approval to "boost or restart dividend payments".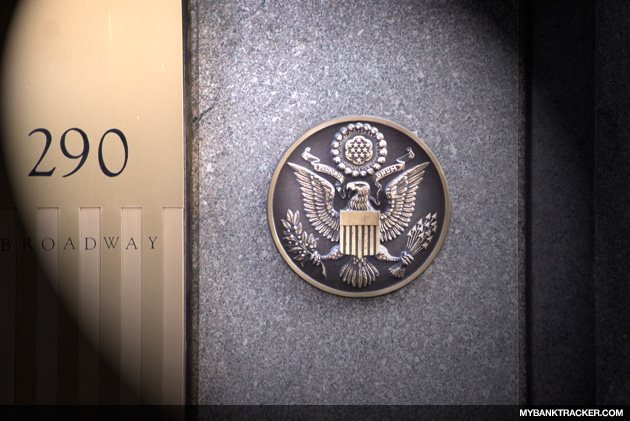 When big banks went under scrutiny for contributing to the recent recession, the government ramped up oversight of the practices in the financial industry. The stipulations attached to bailout money as part of the Troubled Asset Relief Program included restrictions on dividend payouts, which was disappointing news to dividend investors of financial companies.
Now that the economy is exhibiting signs of gradual recovery, the Fed is looking in to lifting the chains on banks. For the bank stress tests, the Fed used the following adverse scenario of economic conditions to evaluate a institution's financial health:
| Economic Marker | 2011 | 2012 | 2013 |
| --- | --- | --- | --- |
| Real GDP | -1.5% | 2.4% | 3.4% |
| Unemployment Rate | 11% | 10.6% | 9.6% |
| National House Price Index | -6.2% | -4.1% | 2.7% |
| Equity Price Index | -27.8% | 36.9% | 15.9% |
"The return of capital to shareholders under appropriate conditions is a step in the process of improvement in the financial sector and will help to promote banks' long-term access to capital," the Fed said in a statement.
Increase Dividends and Stock Buybacks
Immediately following the news, some of the largest banks made quick moves to make their stock more attractive to investors.
Wells Fargo (NYSE: WFC) increased its dividend from 5 cents to 12 cents while also issuing a special 7-cent dividend. The bank also authorized a stock repurchase of $200 million.
JPMorgan Chase (NYSE: JPM) raised its quarterly dividend to 25 cents per share and announced a stock repurchase of $15 billion worth of shares, which is roughly 8% of all shares.
U.S. Bancorp (NYSE: USB) raised its annual dividend by 150% along with a stock repurchase of up to 50 million shares.
BB&T (NYSE: BBT) boosted its quarterly dividend from 15 cents to 16 cents and announced a special 1 cent dividend in the second quarter.
Bank of America® (NYSE: BAC) is expected to issue a dividend increase later this year while Citigroup (NYSE: C) looks to increase dividends in 2012.
Currently, banks are under attack from more negative remarks. With financial companies surviving through a tough few years of economic turmoil, critics are saying these institutions are being spoiled with the notion that there will always be taxpayer money to save banks that are "too big to fail".
Ask a Question