Ceasefire in Libya Could Save U.N. Up to $300 Million Per Week
Mounting clashes in Libya have been put to a stop as the country's foreign minister declares a ceasefire, following the approval of a no-fly zone by the United Nations. The announcement could save the U.S and allies up to $300 million per week, or over $15 billion per year.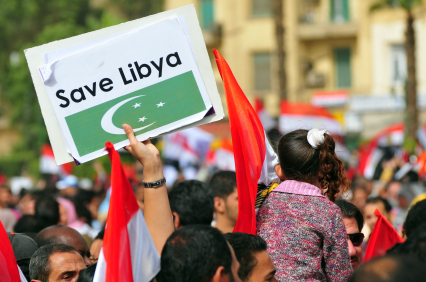 Libya's leader Muammar Qaddafi has been making military advances against rebels that signaled the consideration of a intervention by the U.N. Diplomats have discussed the need to protect Libyan civilians and populated areas if Qaddafi opted to carry out military operations.
Foreign Minister Moussa Koussa announced a cease-fire today to halt Libyan government military operations against rebels. The cease-fire comes soon after the U.N. Security Council had approved a no-fly zone in Libya during voting held Thursday night. Military aircraft were reported to begin enforcing the no-fly zone within hours after the decision.
Read: How the federal government spends your tax dollars
According to the Center for Strategic and Budgetary Assessments, based on figures from similar no-fly zones in Iraq, "the on-going cost might be in the range of $100 to $300 million per week," or up to over $15 per year. One-time military strike operations were estimated to cost $500 million and $1 billion each. These figures apply to a full no-fly zone.
Currently, the U.S. spends $2 billion per week for military forces in Afghanistan.
The U.S. has a vested interest in the commotions occurring in Libya. News of Libya's internal struggles have raised concerns of the availability of oil. A no-fly zone is projected to cause a drop of $10-$15 per barrel of crude oil. The ceasefire would save taxpayers money and pose less of a concern over the price of oil, which would help with the recovering U.S. economy.
Ask a Question